Cam is making a huge country splash, you have to see what she's been up to.
Do you know Cam? She's the gorgeous girl in the yellow dress that everyone is talking about. You've probably heard a few cuts off of her new E.P. Welcome to Cam Country, which is making a huge splash in the country world. Cam is a great writer and her songs beg your attention with huge vocals and stellar production.
The up and coming country star is working hard every day getting her name out there, and her work is paying off. She recently had the opportunity to sing the national anthem at the Dodgers and Giants game, which turned out amazing! See the performance below.
Cam was also recently featured in Rolling Stone for her opening performance at Stagecoach, the huge country festival in Indio California. She got to open up the festival on the main stage in front of a sold out crowd.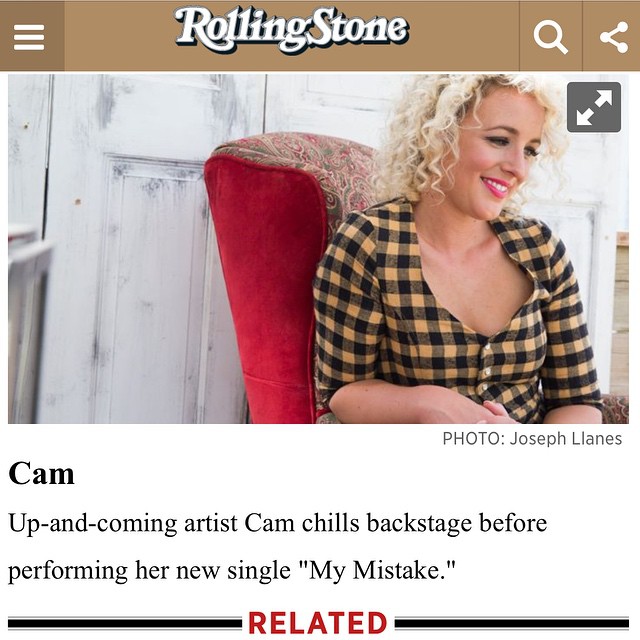 And for more listening pleasure, check out this awesome new lyric video for her huge single "My Mistake." Once you start watching, you won't be able to stop.
Cam also has a much anticipated debut album on the way produced by Jeff Bhasker (Beyonce, Fun., Bruno Mars) and Tyler Johnson (Taylor Swift, Miley Cyrus, Ed Sheeran), which will obviously be awesome, so be on the lookout.
Cam's fresh energy and tenacity seem unshakeable as she is currently rocketing up the ladder to country stardom. Stay tuned-in to this songwriting supernova, you can't miss her, she'll probably be wearing bright yellow!