Petmate and Miranda Lambert's MuttNation have teamed up to offer adorable and charitable pet accessories.
Stumped trying to figure out what to get your favorite pet? Well Miranda Lambert has you covered!
Lambert's MuttNation Foundation was founded in 2009 to improve the lives of shelter pets. Miranda and her mom Bev Lambert were not looking to start another business – they were hoping to build a network of like-minded dog lovers who were passionate about making a difference in an animal's life and placing homeless dogs in forever homes.
"All my life I have felt such a strong connection with dogs and never lost that passion for wanting to find homes for them. I couldn't be more thrilled about all the hard work and accomplishments of MuttNation this year and cannot wait to see the difference we can make throughout this holiday season," says Miranda Lambert.
Now, Lambert's charity has teamed up with online pet store Petmate.com to bring adorable toys and accessories to the world with proceeds going towards helping animals in need!
"We proudly share Miranda's commitment to rescue and adoption efforts," says Chris Wilson, Petmate's executive vice president of marketing and new product development.
"That commitment has been at the root of our company's culture since our inception more than 50 years ago. Our partnership with MuttNation and the development of this wonderful collection of products designed with dogs' well-being in mind, helps us all support the important work of MuttNation."
Check out all the offerings below!
MuttNation Mini Rescue Mutts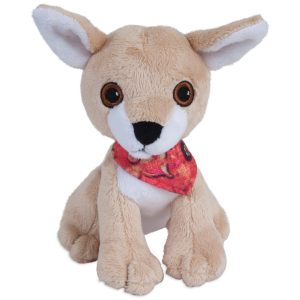 Introducing our newest addition to the Rescue Mutt plush toys collection – the Mini-Mutts, created to raise awareness and support Miranda's mission to help shelter animals find their forever homes. Each plush toy has their own unique and real rescue story. The collection features Miranda's Chihuahua Cher a.k.a. her "good luck charm", Motley, and Tucker.
MuttNation "Free Love" Collar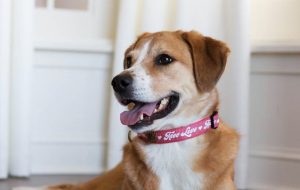 Every dog lover knows that a dog comes with the most precious gift of "FREE LOVE" – everyday, anytime and in every way. Designed in a retro distressed blue and red cotton, with a soft cotton backing for extra comfort. Available in three sizes S-M-L.
MuttNation Guitar Strap Collar and Harness
Also, inspired by Miranda's vintage guitar strap, the adjustable guitar strap collar is perfect for any dog looking for some extra swagger. Available in three sizes S-M-L and constructed with extra soft neoprene backing for comfort. The design is also translated into a harness for extra support and safety, available in XS-S-M-L sizes.
New products for 2017 now available on Petmate.com and Amazon.com.