Hello, Thelma and Louise!
Miranda Lambert's "Two of A Crime" was penned for the upcoming film "Hot Pursuit" starring Reese Witherspoon and Sofia Vergara.
Besides supplying one heck of a song, Miranda Lambert also gifted very appropriate t-shirts to the film's beautiful stars. Lookin' great Reese and Sofia!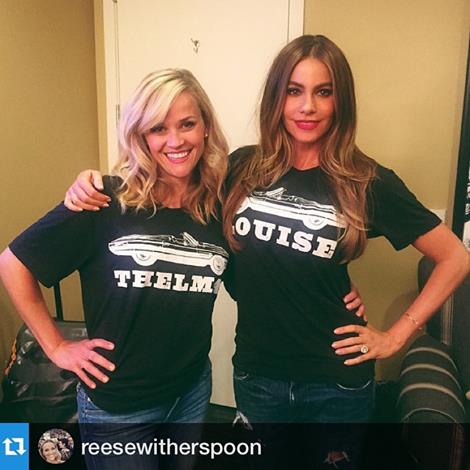 View more Miranda Lambert news and videos here!
[bandsintown_events artist="Miranda Lambert" display_limit="5″]