The apple doesn't fall far from the tree and that may mean trouble for Brantley Gilbert and his wife with their young son, Barrett.
Brantley Gilbert's son (Barrett) was born November 11, 2017 and is already 6 years old.  Brantley Gilbert is taking the phrase "Like Father, Like Son" to a whole new level. As a proud father to Barrett, the country singer says that he is already starting to notice that his baby boy is starting to turn out just like him. And that is asking for trouble.
Barrett gained a baby sister when the couple welcomed their second child together, Braylen Hendrix Gilbert. The little one was born on Monday, September 9, 2019 at Piedmont Hospital in Athens, Georgia.
Barrett and Brantley Preparing for Concert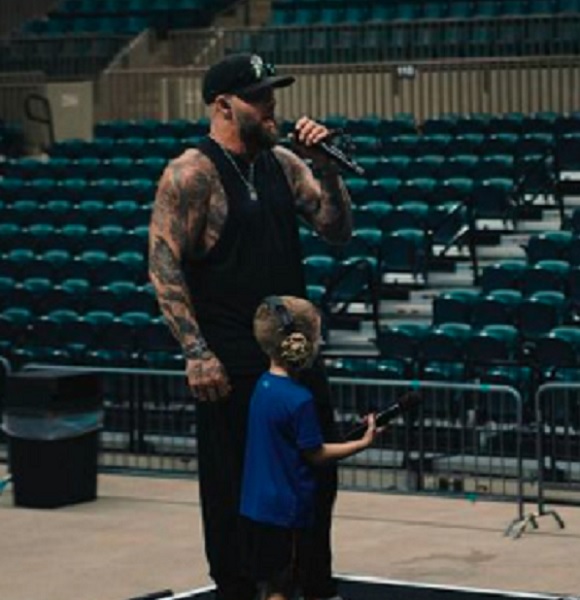 Barrett and his Sister Braylen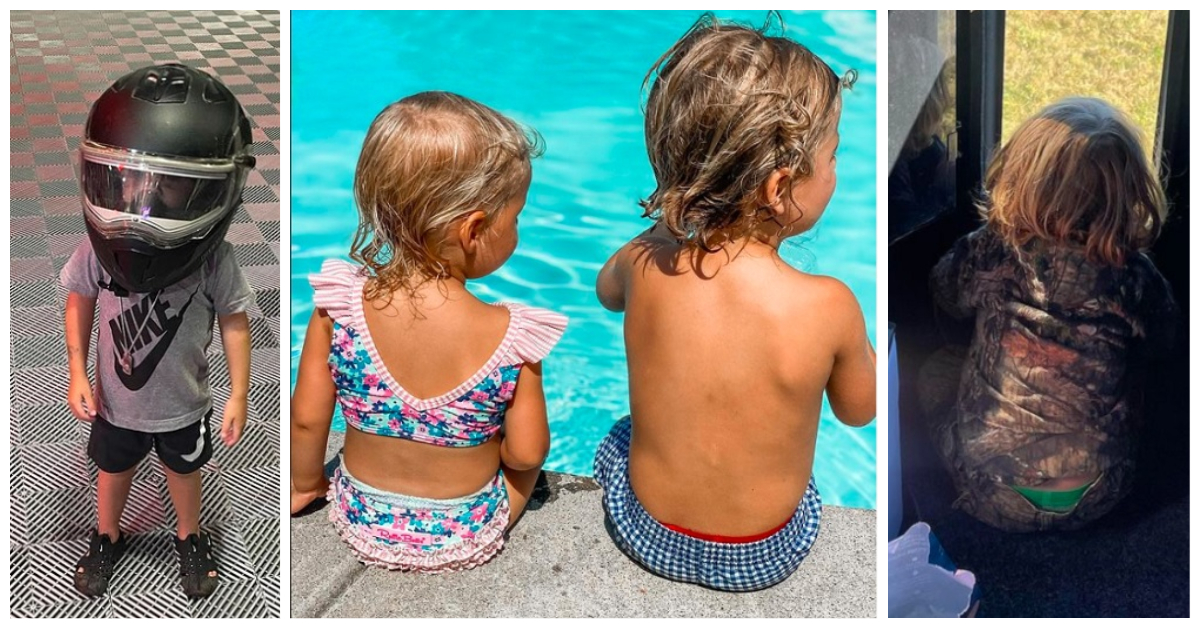 In an interview with his label, Big Machine Label Group, he admits, "I could tell you if it's true and you pay for your raising, then I'm in trouble, cause he definitely is showing some signs. Yeah, I'm in trouble."
Barrett is not all trouble, however, thankfully he has soft spots and shows a lot of his mothers side in many ways. While the soft spots are sweet, Gilbert says that Barrett has inherited traits of his such as occasional temper and being opinionated.
Gilbert reveals that, "He's a baby doll, but he's got a little bit of a temper, and he's definitely opinionated already. He doesn't know how to say it, but he'll let you know. And he's a little crazy. He tackles the dog. He's a little over a year old and can run at the dog, and will just hit him wide open. But every day it's something new. Some things remind me of [my wife], and that's awesome too. He's a mama's boy, and I'm all right with that. I was a mama's boy. It worked out all right for me."
Barrett was the first child for both parents. Gilbert and his wife Amber struggled for quite sometime with infertility, but they kept their hopes high. Gilbert is making sure some of his upcoming songs will be about his son and included in his imminent album.
Gilbert explains, "I wrote a song. Kinda started the idea of it while we were in the hospital room with him. It's one of those things, it's just something I don't think God made words for. Writing a song about it is harder than I ever thought it'd be, but I do have one that's going on the new record that I'm really proud of."
I am sure whatever song comes from this miracle of a child will be a worthy one; I get goosebumps just thinking about it. If Barrett turns out anywhere near as talented and humble as his father, I am sure he will be incredible. I mean after all, check out the amazing family bonding they get to do on stage as Brantley captions, "Getting to share my work with my love and my boy… #blessed"
Make sure to share with other Brantley Gilbert fans!