Country music artist Brantley Gilbert recently touched upon how he reconnected with now wife Amber Cochran after years apart. More here.
Country star Brantley Gilbert's path to getting hitched to wife Amber Cochran was a bumpy one. The hometown sweethearts broke up due to Brantley's addiction issues with alcohol and opiates. After getting sober in 2011 and his broken engagement to fellow country artist Jana Kramer, Brantley found himself drawn back to the Georgia beauty.
Thankfully, his cousin intervened and made it possible for the former couple to meet up again after five years of not seeing each other.
"I was sitting in that driveway going through in my head, 'All right, single for life. No matter what she says or looks like or does, single for life, single for life, and she walked around the corner and all of that went out the window. It was just, it was like we picked up where we left off without all of the bad stuff," Brantley recalled during a phone interview with The Dispatch.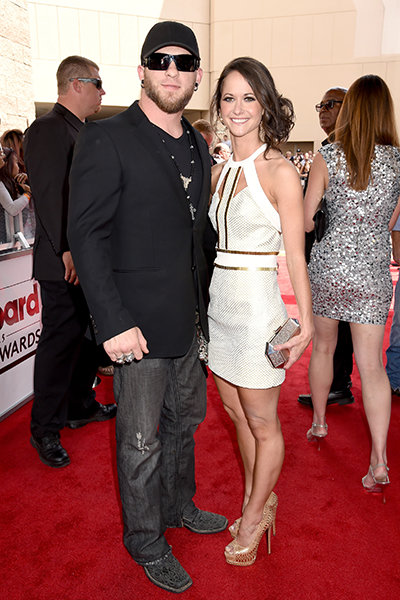 Fast forward to present day, the pair have been married since June 2015. Brantley has admitted that he never really got over Amber after they split years ago. She was the woman who inspired his singles "You Don't Know Her Like I Do", "More Than Miles", and several other tunes.
"She's been in my soul since the day I met her… she has and will continue to inspire song after song in my life," Gilbert once sweetly quipped to E! News.
Besides enjoying marriage, the country star is currently out on his The Devil Don't Sleep arena tour, check out his schedule here.
Be sure to share this with other Brantley fans!