Special guests on the tour are Stoney Creek Records family band Parmalee and Arista Nashville recording duo The Swon Brothers.
Brad Paisley fans are looking forward to their favorite country artist's 2015 Country Nation World Tour, and they aren't the only excited ones!
The Swon Brothers are beyond happy to have landed a spot on the tour. Zach Swon started playing electric guitar at age 15, and Zach spent hours learning to play Brad's songs like "Mud on the Tires" and "I'm Gonna Miss Her."
Zach tells ABC News Radio, "I wanted to play guitar like Brad Paisley so bad."
On his 18th birthday, Zach's father surprised him onstage with a pink paisley Telecaster guitar to celebrate the occasion. Even though Zach doesn't play that guitar in public anymore, it still holds a special place in his life.
"I do have it hanging on my wall, 'cause it means so much to me," Zach explains. "So, now I'm hoping when we go on tour with Brad, I can tell him the story and maybe he can write me a little note, and it means more on the wall."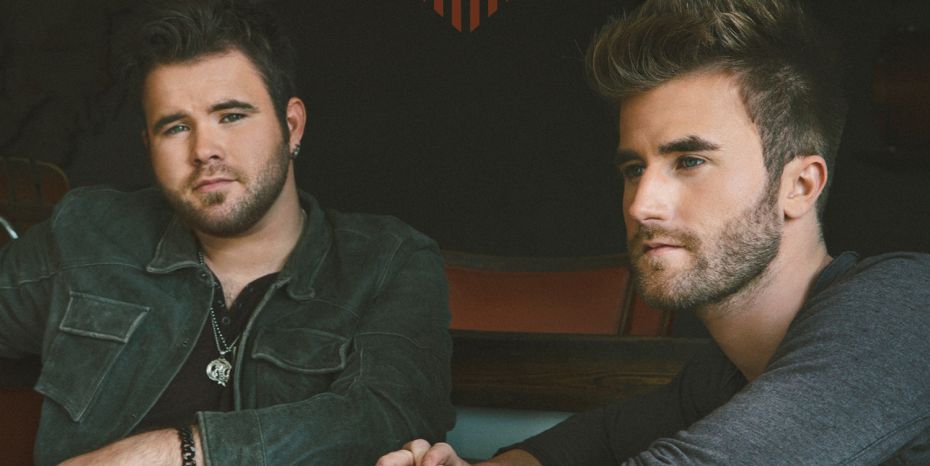 photo: Sony Music Nashville
Brad Paisley is looking forward to coming back to some of his old West Virginia stomping grounds to play a couple of shows and hopefully see some old friends.
"That's the best thing," he said. "People will drive over from my hometown, I hope."
"When you do what I do for a living, you meet so many people all of the time. There's nothing like seeing a face and saying, 'Oh yeah, you saw me get a wedgie. Wasn't 1990 embarrassing?' It's a bond."
"It's funny. You just revert back into whatever relationship that was there before. You tell the same jokes, ask about the same people." Paisley says.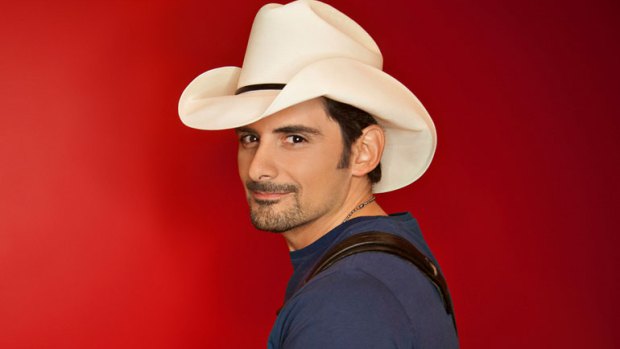 photo: Sony Music Nashville
This past Friday and Saturday (Jan 16th and Jan 17th) kicked off the 2015 leg of Paisley's Country Nation World Tour  presented by KRAFT Cheese in Morgantown, WV at the WVU Coliseum, just a few miles from Glen Dale, WV where Paisley was born and raised.
2015 Country Nation World Tour presented by KRAFT Cheese dates are as follows:
January 16 WVU Coliseum Morgantown, WV
January 17 WVU Coliseum Morgantown, WV
January 22 Landers Center Southaven, MS
January 23 Pensacola Bay Center Pensacola, FL
January 25 C.B. Smith Park-WKIS Pembroke Pines, FL
January 29 Resch Center Green Bay, WI
January 30 U.S. Cellular Center Cedar Rapids, IA
January 31 Swiftel Center Brookings, SD
February 5 Northern Illinois Univ. DeKalb, IL
February 6 The Covelli Centre Youngstown, OH
February 7 Purdue University West Lafayette, IN
March 5 Colorado Springs World Arena Colorado Springs, CO
March 6 Pan American Center Las Cruces, NM
March 7 United Supermarkets Arena Lubbock, TX