The Guinness St. Patrick's Day initiative is to inspire bolder choices and celebrate those of great character and heroism who want to be and do more – qualities firefighters showcase each and every day.
Brad Paisley comes from a family full of firefighters. That's why he's teaming up with Diageo-Guinness USA to help raise $1 million for firefighters across the country by St. Patrick's Day 2015.
This year, the Guinness brand will have Paisley add his own spin to one of the firefighter-inspired t-shirts available for purchase with all net proceeds benefiting The LFF.
With strong roots in the firefighter community and a long history of supporting these men and women, Brad Paisley makes a perfect addition to the Guinness brand's St. Patrick's Day 2015 fundraising initiative.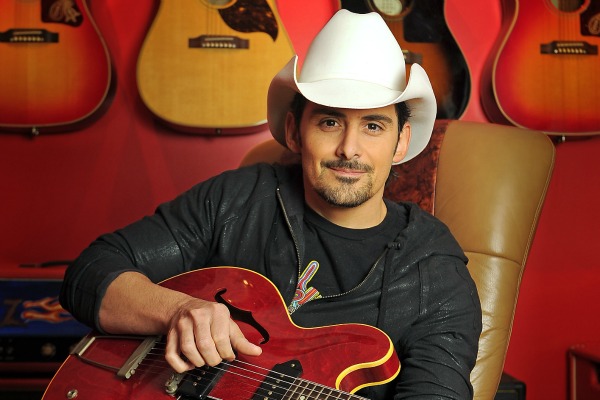 photo: Sony Music Nashville
"My father was a volunteer firefighter and showed me at an early age the sacrifices made every day by firefighters and how important what they do is to their communities," said Paisley, who offered artistic input on one t-shirt's design.
"I'm so excited to be a part of the Guinness initiative knowing their work with The LFF has such an impact on the safety, effectiveness and overall lives of firefighters."
From now until St. Patrick's Day, t-shirts will be available for a $20 donation amount through more than 1,700 in-bar events held across the country and at GuinnessGivesBack.com – the online hub for all philanthropic efforts surrounding the Guinness brand's commitment to local firefighters.
All net proceeds raised will go towards The LFF to provide the much needed funding and resources for fire departments nationwide to receive equipment, technology and training necessary for the continued health and well-being of firefighters.