Brad Paisley is a country music da Vinci and pens some hilarious cartoons . . .
Brad Paisley is a modern day Renaissance man.  The energetic West Virginia native can sing, shred a guitar, tell jokes, act, and create some quality cartoon art…
Meet a cartoon version of Darius Rucker showing off his well-known University of South Carolina Gamecocks pride….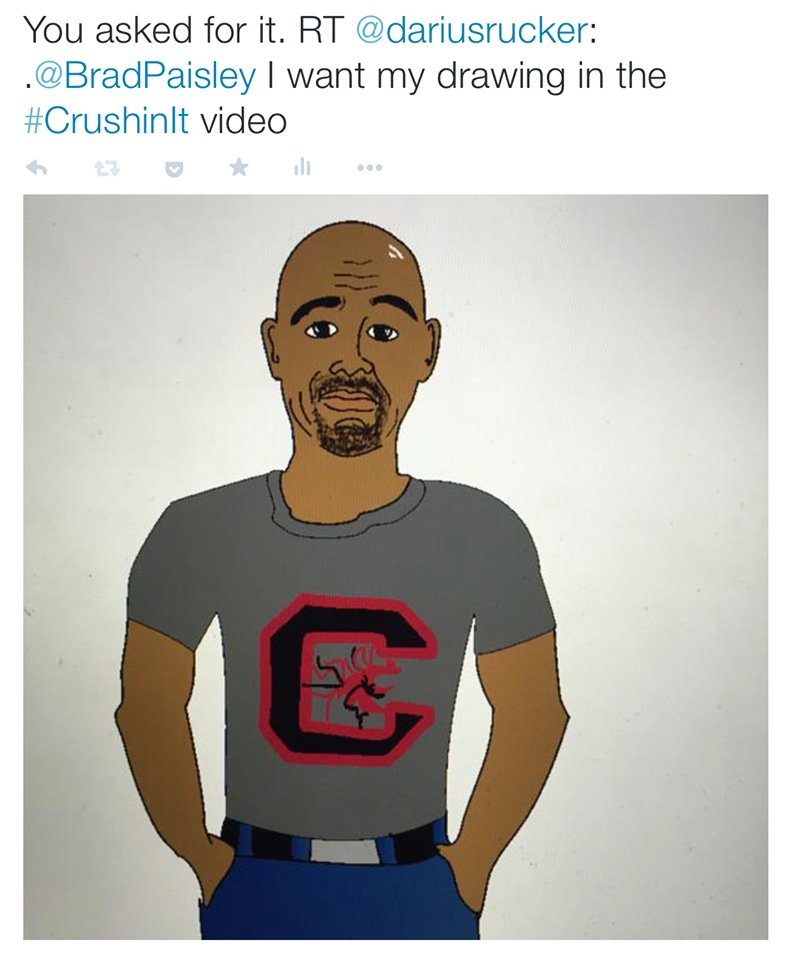 Darius gets a special West Virginia University Mountaineers makeover thanks to his buddy, Brad Paisley.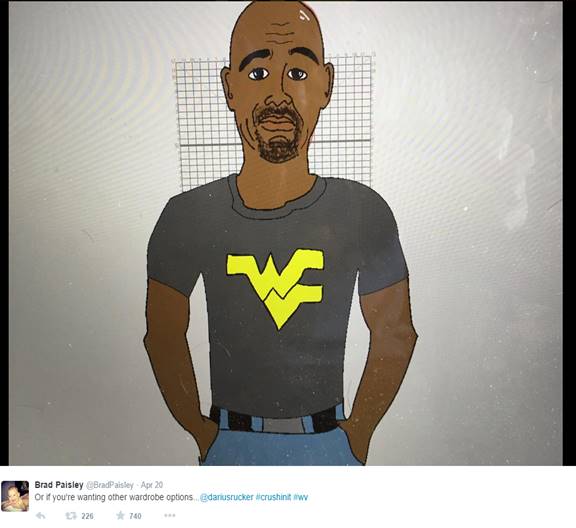 Oh hey, Blake Shelton… lookin' good! Very rugged.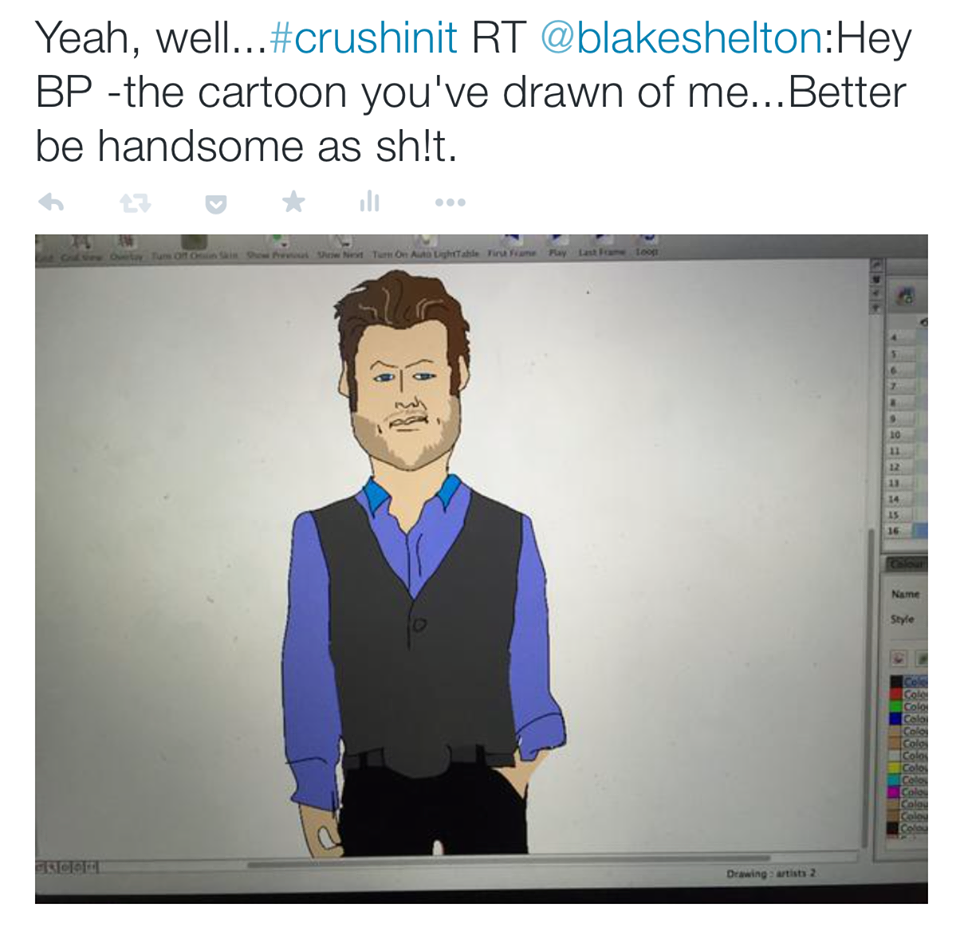 Yes, Brad is working away on a special "Crushin' It" cartoon!
Of course some think tank sessions were needed…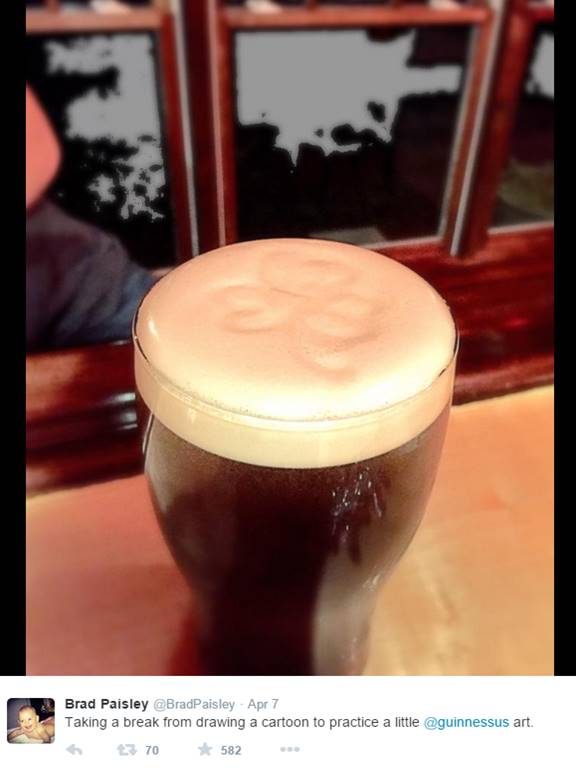 We can't wait to see the final product! Hopefully more of our favorite country stars will make cartoon cameos!
Explore more of Brad Paisley's shenanigans here.