Blake Shelton announced that he will be devoting his time to co-host the Nashville part of the Hurricane Harvey Benefit Telethon held on September 12.
Oklahoma native Blake Shelton is joining the Hurricane Harvey relief efforts. With his home being so close by, he is taking on the role of the helpful neighbor. He recently announced that he will dedicate his time to co-host the Nashville part of the Hurricane Harvey Benefit Telethon, which will be held on September 12.
Shelton will presumably team up with Reese Witherspoon, who is from Tennessee, to emcee the special performances put on in the heart of Music City. The charitable event will air coverage from Los Angeles, New York and Nashville. After the intense hurricane, many people have lost everything. Other celebrities will be stepping in as well to contribute to the relief efforts for the victims.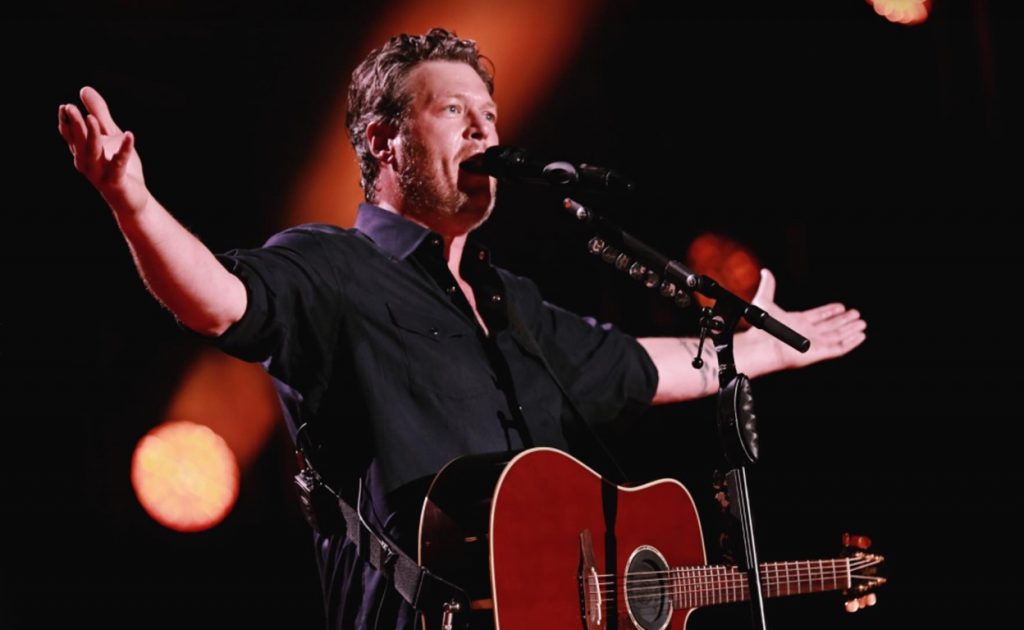 Jamie Foxx will cover the L.A. portion of the telethon, and Hilary Duff is reportedly set to join him to represent her homeland of Texas. For the New York portion, former NFL star and Good Morning America host Michael Strahan volunteered himself for the cause, and he hopes to team up with former Destiny's Child member and Houston resident Kelly Rowland as his co-host.
The details for the telethon are very limited at this time due to last minute arrangements and scheduling conflicts. However, it is set to air on television during a primetime hour on September 12. The program will also last for one hour, so time is precious when it comes to raising as many funds as they can to help out with the devastation that Houston and the surrounding areas have experienced.
The Houston Telethon is in good hands as its organizers are the same people that put together the Manchester One Love concert. That beneficiary event brought in some of the biggest stars in the entertainment industry to help raise money. Ariana Grande was the headliner accompanied by many others including Coldplay, Miley Cyrus, Niall Horan, Justin Bieber, Katy Perry and Pharrell Williams.
Many country music artists have already donated to Hurricane Harvey relief. A few among these artists include Lady Antebellum, Chris Young and Josh Abbott Band. George Strait is also putting together a relief effort with "the entire country music community." Rascal Flatts appeared on Good Morning America during Disney's Day of Giving telethon on August 31, and the proceeds went to American Red Cross to help the victims of the hurricane. Miranda Lambert has been personally helping in Texas with her MuttNation Foundation for three days straight and counting. Houston native RaeLynn also announced that she will return to her hometown to help in any way she can.
Nashville performers for the Hurricane Harvey Houston Telethon are still up in the air, but details will be revealed in the next few days.