Country music artist Blake Shelton will host NBC's 'Elvis All-Star Tribute Special,' which is to debut in February! More on the television special here!
Country music superstar Blake Shelton has been selected to host NBC's Elvis All-Star Tribute Special, which is set to air on Sunday, February 17th at 9 p.m.! The program will honor the 50th anniversary of Elvis Presley's Comeback Special.  As Elvis fans can recall, of Rock 'n' Roll's comeback special took place on December 3, 1968, and was his first live television performance since 1961.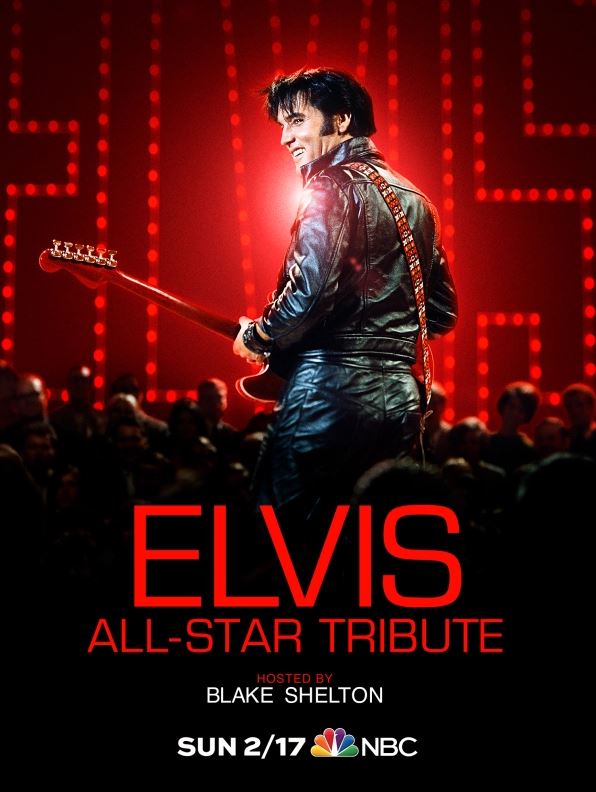 Guests and performers will be announced in the coming weeks. In addition to the planned musical performances, the two-hour special will also showcase rare footage of the musical legend and interviews from those involved in the special, including his ex-wife Priscilla Presley and original '68 Comeback Special director Steve Binder.
"I can remember sitting in front of my television set and watching the Elvis special," Ken Ehrlich, producer of the Elvis All-Star Tribute, shared in a press release. "I already knew that I could never do what he did as an artist, but seeing that show had a great deal to do with my dreams of having a career in television production. To this day, I've been grateful to Elvis and producer-director Steve Binder for inspiring me to be able to revisit that event 50 years later and pay our own homage to what an iconic moment that was in both music and television."
50 years ago, Elvis Presley's Comeback Special aired on @nbc . And on February 17, I'll be hosting a special #ElvisAllStarTribute on the same network to honor The King! See y'all there. pic.twitter.com/EK1DWITnkw

— Blake Shelton (@blakeshelton) December 3, 2018
Share this news with other Blake Shelton and Elvis Presley fans! Also, check out the Oklahoman's cover of "Blue Christmas" featuring Pistol Annies below.
"Blue Christmas" Lyrics
I'll have a blue Christmas without you
I'll be so blue thinking about you
Decorations of red on a green Christmas tree
Won't by the same dear if you're not here with me
And when those blue snowflakes start falling (blue, blue)
That's when those blue memories start calling (blue, blue)
You'll be doin' alright with your Christmas of white
But I'll have a blue, blue, blue, blue Christmas
(Blue, blue) think I'm felling better already (blue, blue)
You'll be doin' alright with your Christmas of white
But I'll have a blue, blue, blue, blue Christmas
Songwriters: Billy Hayes / Jay W. Johnson