Get a good look around country music superstar and 'The Voice' coach Blake Shelton's childhood home in Ada, Oklahoma here!
The house where country music superstar Blake Shelton grew up has been sitting on the real estate market in January 2017. In June, the Ada, Oklahoma property's asking price was dropped once again to $169,000. Shelton's mother, Dorothy Shackleford, moved out of the three bedroom, 2.5 bathroom ranch-style home years ago and had been renting it out with the hopes of selling the place.
While the mostly brick home is pretty standard for the area, it does have one very "Blake" feature— a large room boasting rustic barn wood features complete with a sort of 'mini Old West town.' Check it out!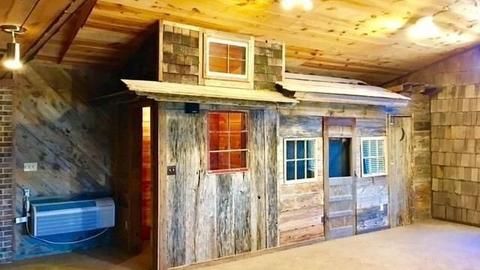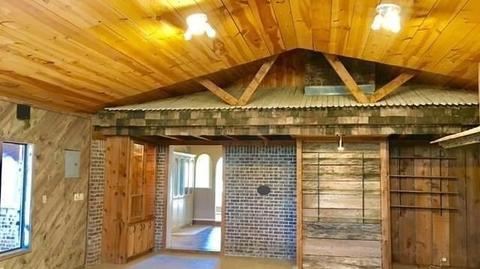 The property's listing agent Tyler Thompson has shared that there's no markup on the home's asking price due to its connection to the country star. "It's a lot of house for the money, and a fair price for the area," he shared with
Realtor.com
.
The 3,140-square-foot place was also recently remodeled. View some photos more of the home below!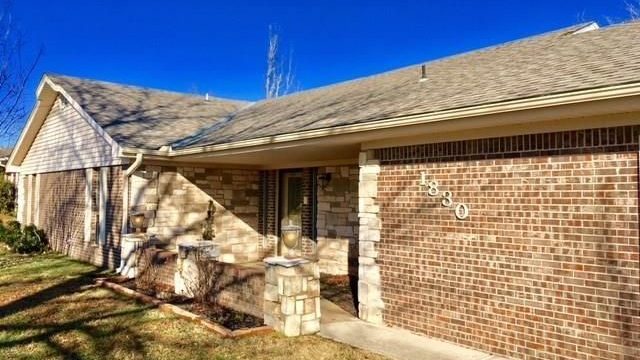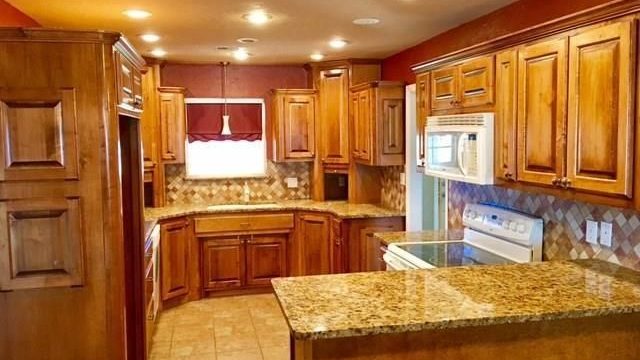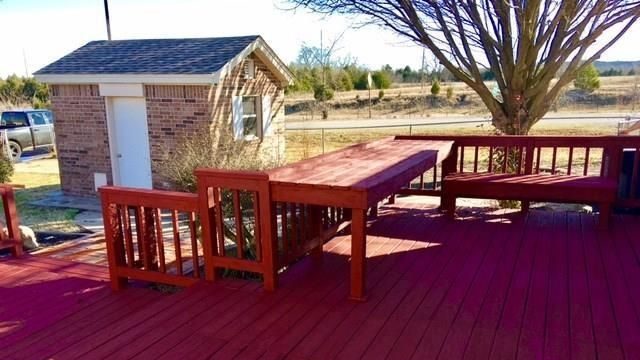 It's a nice home with a neat backstory, we're sure it will find the perfect buyer!
Share this property with other Blake Shelton fans and enjoy his song "I Lived There"— I mean, "I Lived It" below !
"I Lived It" Lyrics
Daddy drove the wheels off a flatbed Ford
Flies found a hole in the old screen door
Granny said the dress that my sister wore
To church wasn't long enough
Mama poured grease in a Crisco can
Put a hundred thousand miles on a Sears box fan
Uncle Joe put tobacco on my hand where
Them yellow jackets torn me up
And I ain't making this up
Oh, you think I'm talking crazy
In a different language you might not understand
Oh, that's alright
That's just the kind of life that made me who I am
Just taking my mind on a visit
Back in time 'cause I miss it
You wouldn't know to love it like I love it
Unless you lived it
And man, I lived it
Granddaddy smoked Salems with the windows up
Drove me around in the back of that truck
We drank from the hose and spit in the cup
We all survived somehow
Them ol' Duke boys were flattenin' the hills
Hollywood was fake, wrestling was real
Wouldn't dream of spending that two dollar bill
From pushing a lawnmower around
I'd go back there right now
Oh, you think I'm talking crazy
In a different language you might not understand
Oh, that's alright
That's just the kind of life that made me who I am
Just taking my mind on a visit
Back in time 'cause I miss it
You wouldn't know to love it like I love it
Unless you lived it
And man, I lived it
Oh man, I lived it
Oh, you think I'm talking crazy
In a different language you might not understand
Oh, that's alright
That's just the kind of life that made me who I am
Just taking my mind on a visit
Back in time 'cause I miss it
You wouldn't know to love it like I love it
Unless you lived it
And man, I lived it
Oh man, I lived it