Watch Blake Shelton and Gwen Stefani attend the annual Grand Ole Opry hunting event where country singers hangout .....
Blake Shelton and Gwen Stefani were on hand to support Craig Morgan's show "Craig's World" as one of the upcoming show episodes features the annual Grand Ole Opry Hunting event.  The Opry hunting event has typically been held while the artists are on their holiday break.  The event has the group hits the woods shortly after Christmas and spends a few days bonding over hunting, story telling, history, and country music.   Gwen Stefani is not a big fan of hunting, so we were surprised to see her in attendance at the Opry Hunting event.  This is a sign of true love if Blake can get Gwen to hang out at an annual hunting event!
Watch Gwen Stefani toast the group and see more photos and details below.
Blake and Gwen at the Grand Old Opry Hunting Event
Blake and Gwen at the Lodge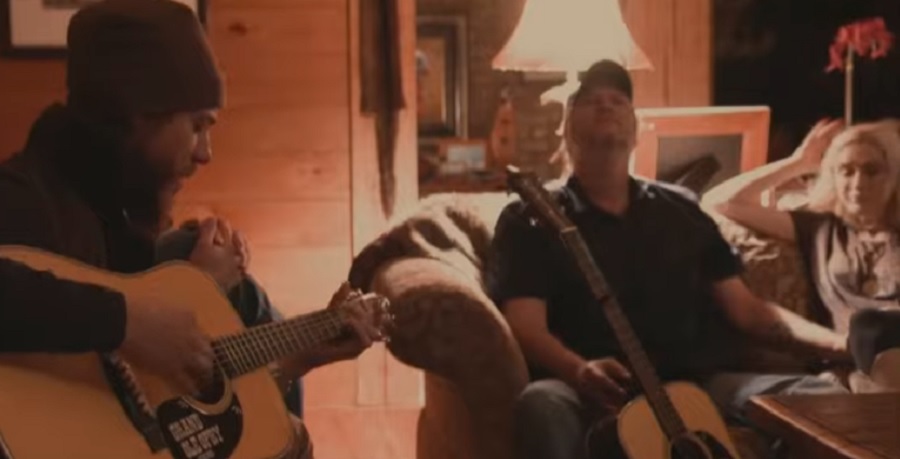 YoUTube
Opry Hunting Event Tradition
In author Kay West's book, "Around the Opry Table: A Feast of Recipes and Stories from the Grand Ole Opry," former Opry general manager Bud Wendell says, "We had fun hunting, but most of all, it was about being together, telling stories. Tex Ritter was the master storyteller, everyone would gather around him. Those were wonderful times."  The Opry hunting event has been a tradition for over 40 years.  Opry GM Pete Fisher stated, "It's most importantly a chance to spend time together. The younger artists are so impressed with the older members. To hear their stories, it's such a gift, a great experience, a way for them to connect with the Opry's past and move it forward."  Frequent guests of the Opry hunting event include:  Blake Shelton, Craig Morgan, Chris Janson and newcomer Luke Combs, John Conlee and Diamond Rio's Marty Roe.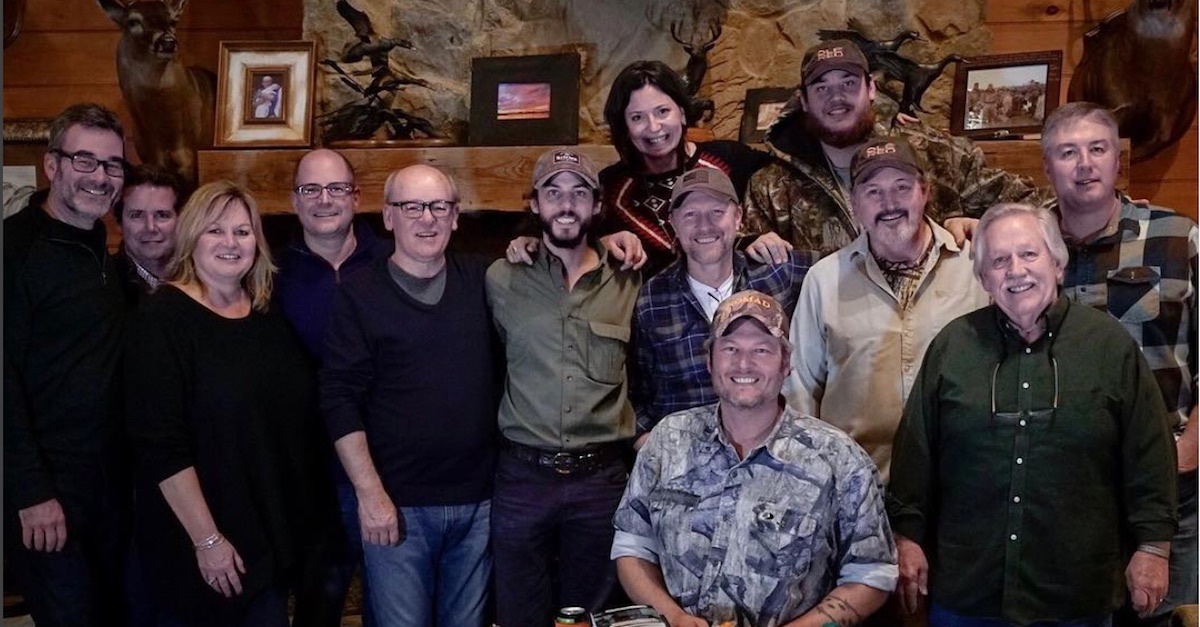 Blake Shelton and Gwen Stefani attending the event will be shown in a Craig's World episode.  
The Craig's World
 TV Show premiered on March 5, 2020. The 10-episode first season of the show follows Craig Morgan through the ups and downs of family life and his role as a stage performer.  Tthe 55-year-old Tennessee native is known for his country music career, which has included seven albums and seven top-10 hits.  Craig has also been and avid outdoors man much longer than he's been a country music singer having started hunting when he was 8 years old.
Preview Video for Craig's World TV Show
The Circle TV network, launched in January and features a number of country music-themed shows as well as broadcasting live Grand Ole Opry performances. They're also bringing back Hee Haw, the beloved country music and sketch show that aired 1971-1993 and 1996-1997.
Craig's World Post
Craig Morgan Military Service and Grand Ole Opry Invite
Craig served with the Army's 82nd Airborne Division and later as a member of the 101st Airborne/Air Assault Division.  Morgan completed more than 800 jumps, including combat jumps. Morgan knows the lonely, miserable feeling of being far from home in a hostile atmosphere and often performs for our troops and supports USO events.  After 10½ years in active duty, Morgan came back home to Tennessee and dedicated himself to a music career.  He served with the Army Reserve until 2004.
Craig Morgan received his invitation to become a Grand Ole Opry member during a special concert for U.S. troops at Fort Bragg in Fayetteville, North Carolina, on September 18, 2008. That evening represented a homecoming for the singer: He was stationed at Fort Bragg from 1990 to 1992 during his active-duty tenure in the U.S. Army.
Tune in to "Craig's World" to catch the upcoming episode that features the Opry Hunting event.
Remember to "share" this with other Country Music fans.