Georgia native Billy Currington 'Stay Up 'Til the Sun' Tour will roll through twenty cities in the span of three months. Details here!
Country artist Billy Currington's headlining Stay Up 'Til the Sun tour officially begins March 9th in St. Louis, Missouri.
In June 2015, the country star released his sixth studio album, Summer Forever, and the first single off of the project, "Don't It," climbed to No. 1 on the Country Airplay Charts, followed by the album's second single "It Don't Hurt Like It Used To," marking his 10th and 11th career No. 1 singles.
Watch Billy Currington perform "Don't It" live below!
Over the course of his career, Currington has celebrated eleven No. 1 hits, including "It Don't Hurt Like It Used To," "Don't It," "Good Directions," "Let Me Down Easy," "Must Be Doin' Something Right," "People Are Crazy," "Pretty Good At Drinkin' Beer," "That's How Country Boys Roll," "Hey Girl," "Don't," and "We Are Tonight."
Stay Up 'Til the Sun Tour Dates
3/9/17 St. Louis, MO Peabody Opera House
3/10/17 Dubuque, IA Five Flags Center
3/11/17 Kansas City, MO Uptown Theater
3/23/17 Northfield, OH Hard Rock Live
3/24/17 Roanoke, VA Berglund Performing Arts Theatre
3/25/17 Sayerville, NJ Starland Ballroom
4/6/17 Pittsburgh, PA Stage AE
4/7/17 Silver Spring, MD The Fillmore
4/8/17 Strousburg, PA Sherman Theater
4/20/17 Houston, TX House of Blues
4/21/17 Oklahoma City, OK The Criterion
5/11/17 Philadelphia, PA The Fillmore
5/12/17 Huntington, NY The Paramount
5/13/17 Hampton Beach, NH Hampton Beach Casino Ballroom
5/19/17 Richmond, VA Center Stage
5/20/17 New York, NY Playstation Theater
6/1/17 Atlanta, GA The Tabernacle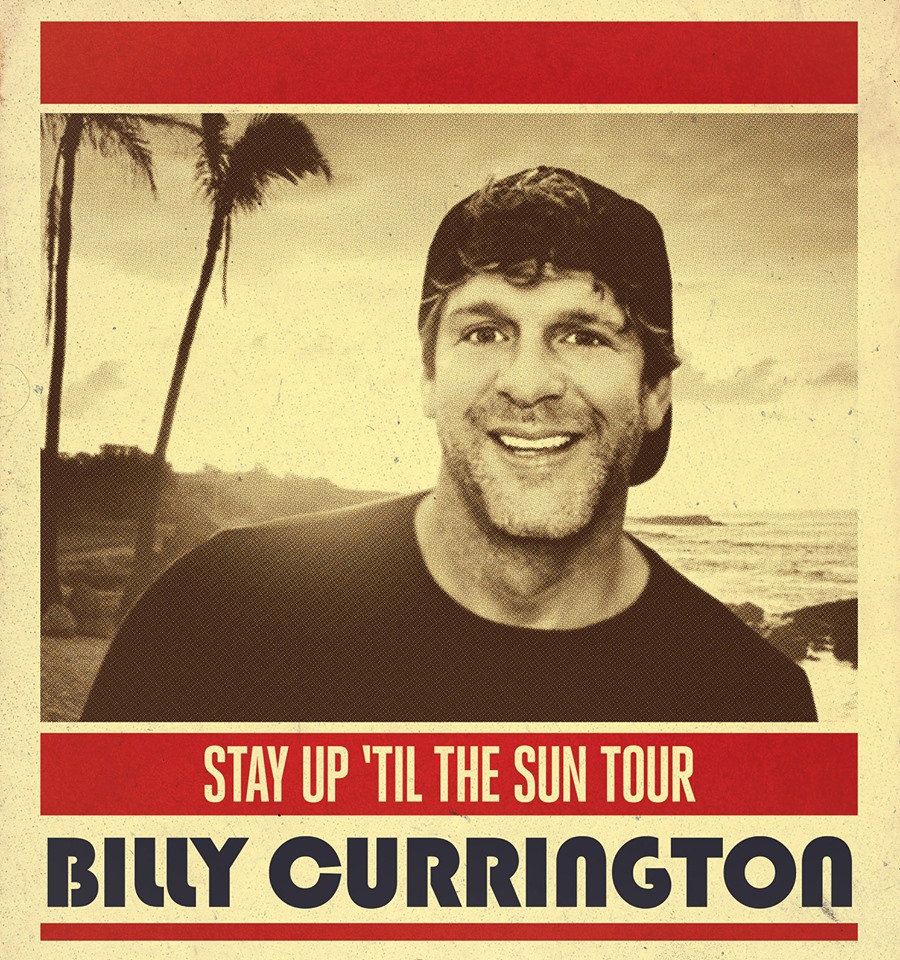 Share this update with other fans of Billy!