Ladies, which fella would you snag?
Because they ain't got no ring on it…
Hold on ladies, "Save Your Breath" singer Josh Dorr has mad Easy-Bake Oven skills. Save me a piece of that cupcake…
The Wyoming native also rocks a sweet tour bus and coordinating Popeye shirt.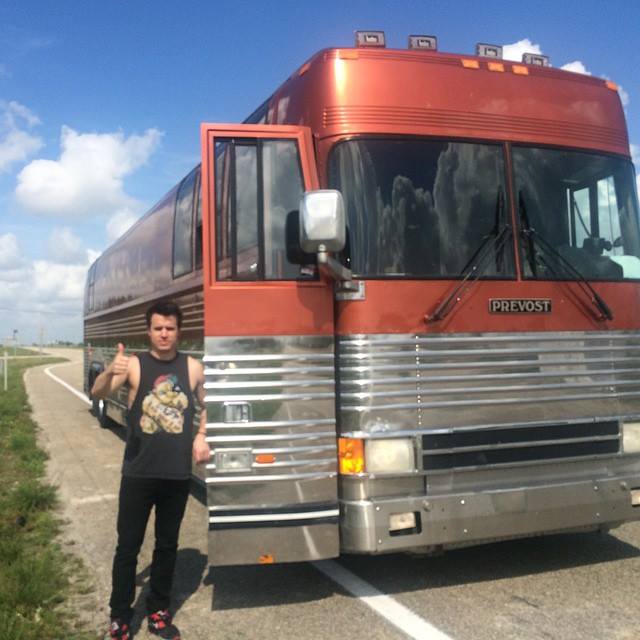 "Gonna Wanna Tonight" crooner Chase Rice is comfortable by land or by sea (okay, lake).
Dinner…
and liquid dessert!
Canadian import Steven Lee Olsen was "Raised By A Good Time" and enjoys spending time with his main lady, Annie the pup.
Photographic evidence that Steven Lee has always been so dang adorable.
Casey James makes the womenfolk "Fall Apart" with his curly looks and guitar riffs. Swoon.
Casey also has a precious pooch to pamper.
Logan Mize "Can't Get Away from a Good Time" especially during car trouble.
Don't worry though, he'll get you home safely via a John Deere tractor. He's been driving for ages…
Zach and Colton are two super talented Okies from Muskogee. We'll "Pray for You" to meet them…
We don't think they'd turn down a sushi date invitation!
The singer-songwriter may hail from Missouri and belt out "Suffer in Peace," but he's not all about being serious. He's a fun dude who loves good fishin' spots and rainbow trout.
Oh and being goofy.
He will go above and beyond to make his little niece smile, even if that means hauling around a 'My Little Pony' Jeep! What a sight for anyone with "Lonely Eyes."
Chris Young also enjoys traveling and making cool new friends wherever he goes! Who (or what) could resist that squirrel hat?!
Sigh, all of these guys are keepers for sure. Feel free to daydream about them with the help of this custom playlist…