Country star Alan Jackson's Precious Memories Collection is about to drop. Find out when and view the complete track list here!
Country music icon Alan Jackson will release his Precious Memories Collection exclusively through retail giant Walmart on October 28th. The two disc collection features Precious Memories, Precious Memories Volume II, as well as, two previously unreleased songs – "It's All About Him" inspired by his wife Denise's book of the same title and "That's The Way" which Alan sang to his wife on their wedding day in 1979.
When asked about penning the tune "It's All About Him," Alan stated, "Inspired by Denise's strength and ability [in writing her book], I sat down and wrote a song of the same title hoping to add musically to an already uplifting story."
Precious Memories was originally recorded as a Christmas gift for Jackson's mother, after being urged by family and friends, the seasoned artist agreed to make the music available to fans.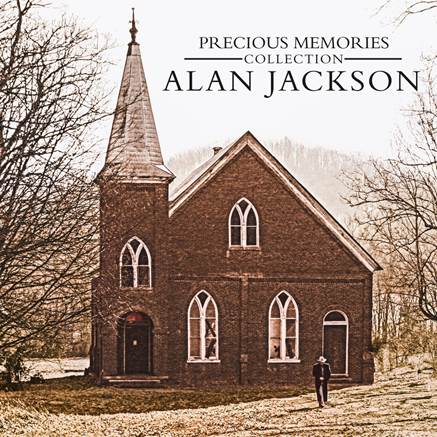 DISC 1
"Blessed Assurance"
"Softly And Tenderly"
"I Love To Tell The Story"
"When We All Get To Heaven"
"'Tis So Sweet To Trust In Jesus"
"In The Garden"
"Are You Washed In The Blood?"
"I'll Fly Away"
"What A Friend We Have In Jesus"
"Standing On The Promises"
"Turn Your Eyes Upon Jesus"
"Leaning On The Everlasting Arms"
"The Old Rugged Cross"
"How Great Thou Art"
"I Want To Stroll Over Heaven With You"
DISC 2
"Amazing Grace"
"He Lives"
"Just As I Am"
"Love Lifted Me"
"O How I Love Jesus"
"Only Trust Him"
"There Is Power In The Blood"
"Precious Memories"
"Sweet Hour Of Prayer"
"When The Roll Is Called Up Yonder"
"Wherever He Leads I'll Go"
"It's All About Him"
"That's The Way"
Share this exciting update with other fans of the Georgia-born star!