Texas Hill member and former "The Voice" runner-up Adam Wakefield and Jenny Leigh married on April 11th at True North in Fairview, Tennessee...discover more about their relationship here....
Country Music artist Adam Wakefield and Jenny Leigh have now been married for two years.  The Voice season 10 runner-up and the fellow country singer and actress were meant to be together.  Adam Wakefield, a singer-songwriter from New Hampshire, gained national attention when he competed on the 10th season of NBC's "The Voice" in 2016. His soulful and bluesy sound impressed the judges, and he went on to become the runner-up in the competition. Wakefield has since released several albums, including his latest project "Godsend" in 2021.  Jenny Leigh is a rising country music artist with a unique sound that blends traditional country with rock and pop influences. She has released several singles.
Adam Wakefield and Jenny Leigh also welcomed welcomed his first child, daughter Fern Templin, who was born on April 16, 2022.  Fans of both Wakefield and Leigh were thrilled to see the couple start their journey together as husband and wife. Many took to social media to offer their congratulations and well wishes, expressing how happy they were for the couple.
As two talented artists in the country music industry, it's clear that Adam Wakefield and Jenny Leigh share a deep love for music and each other. Their marriage marks a new chapter in their lives, and fans can't wait to see what they'll create together in the years to come.
Adam Wakefield and Jenny Leigh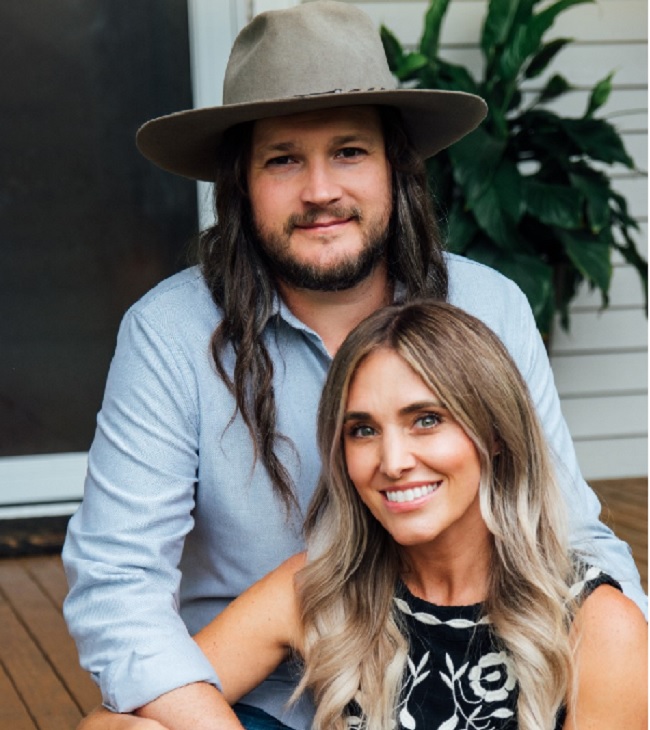 Remember to "share" this Adam Wakefield and Jenny Leigh update with other Country Music fans.