Despite her mega-watt star status, Miranda Lambert is still an approachable gal from the great state of Texas!
1) She has a heart of gold! 
Miranda Lambert is a vocal advocate for our animal friends! This November, Miranda will lend her fame to FOX's Great American Dog-a-Thon to bring attention to dog adoption. Miranda and husband Blake Shelton are also parents to six special furbabies who were all rescues. The two-hour program airs Nov. 27th at 8/7c on FOX.
Lambert also founded the MuttNation Foundation, which works tirelessly all year long to better the lives of our canine companions!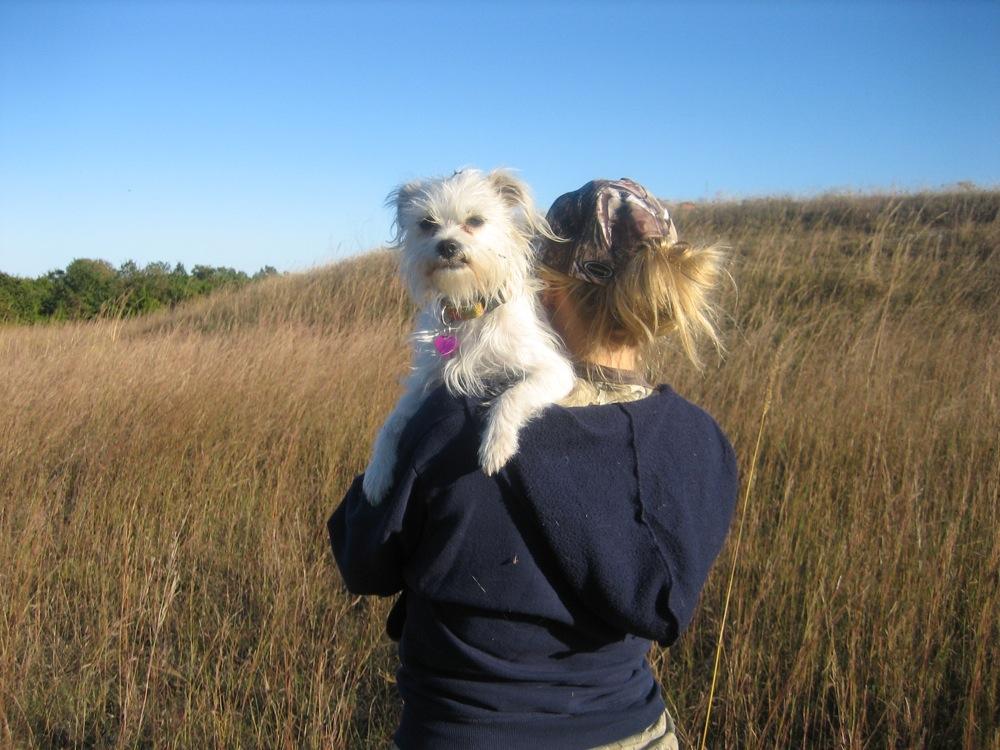 photo: mirandalambert.com
2) She loves "guilty pleasure" TV as much as we do…
Miranda admitted her love of Oxygen's true crime series, Snapped, during a 2012 interview with Entertainment Weekly. Yes, the show that centers around wronged women taking matters into their own hands… with deadly results. The good news is the series is heading into its fourteenth season. So, plenty to talk about!
Oh, by the way Miranda, I have a DVR full of Investigation Discovery's Swamp Murders episodes. Bring the popcorn…
3) She hangs out with some really fierce women! 
We know that Lambert can count fellow Somethin' Bad songbird Carrie Underwood as a gal pal! Besides Underwood, Miranda has Ashley Monroe and Angaleena Presley of her trio Pistol Annies to hang with! As their tracks Hell on Heels, Hush Hush, and Takin' Pills prove… these women are the real deal.
Okay, Miranda… If we were to really become BFFs, we'd have to form some sort of do-gooder ladies-only motorcycle club. You know, ride choppers and rescue furry, scaly, and finned animals from bad situations. I'm thinking "Ran's Rebelles", "Miranda's Marauders", and "Angelic Annies" would all be totally appropriate names. We all know that Underwood already owns a bike thanks to you. Just sayin'.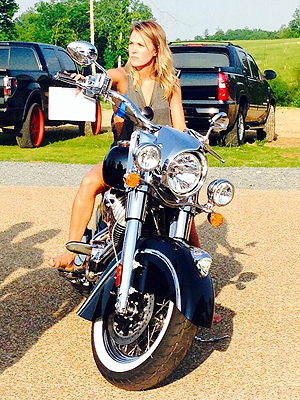 photo: c/o Carrie's Twitter
4) Miranda is insightful and whip-smart! She would totally dispense great advice… 
"If you don't stand for something, how can anyone respect what you do?" ~ Miranda Lambert
"I think I find new idols every day – someone that says something really inspiring, is successful, has character." ~ Miranda Lambert
"My music is about being strong, even in your vulnerability." ~ Miranda Lambert
"I try not to get too ahead of myself. I try to be happy where I am." ~ Miranda Lambert
5) BFF access to her closet. Need I say more.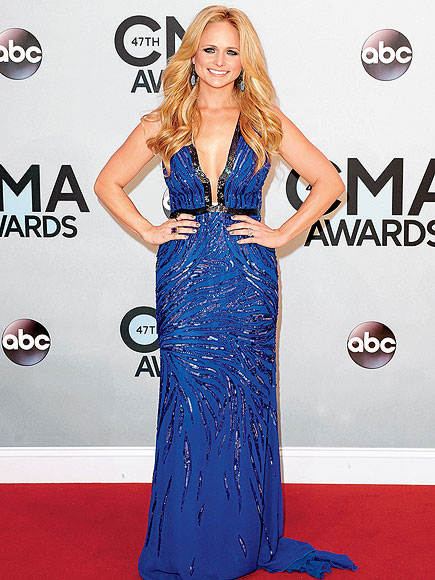 photo: Jon Kopaloff/FilmMagic
6) Her main man is cool too. If you have to share your BFF with someone else, they'd better be equally awesome. 
Her husband, Blake Shelton, is a neat dude with a fun sense of humor. According to his song Doin' What She Likes, he doesn't mind bringing home fresh fajitas and mixing up a pitcher of margaritas. We're cool with that as long has he makes enough for Miranda's BFFs too.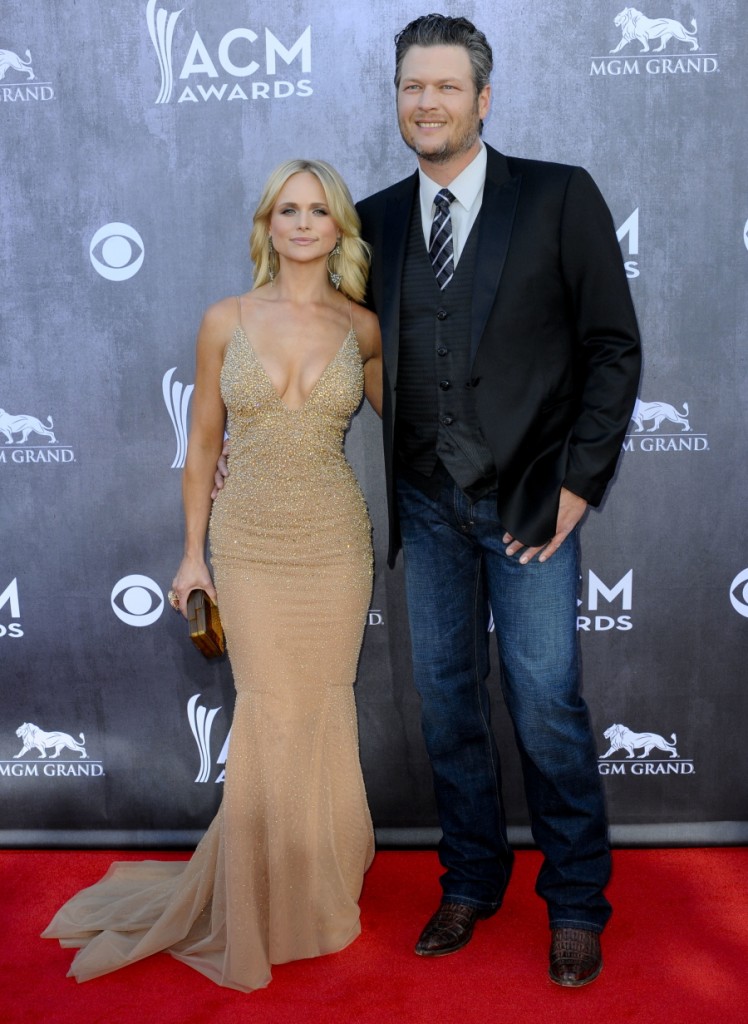 photo: Wenn
7) When you go visit Miranda in Tishomingo, Oklahoma, you now have an awesome place to stay! 
Lambert just opened up The Ladysmith, a really unique bed and breakfast that's an eclectic mix of down-home and rock n' roll! Perfect for girls-only weekends!
Miranda, keep doing what you're doing! Goodness knows your music speaks to a lot of like-minded ladies out there! BFF or not, we love ya!