This country star has been in the limelight since the early 1970s. Enjoy these fast facts about Tanya Tucker!
Tanya Tucker is one of country music's most famous female recording artists. Enjoy these quick facts about the star below!
1. Tanya released her first song, "Delta Dawn" at the age of 13. The song was released in May 1972, and reached the Top Ten in the country charts.
Watch her perform it live below!
2. Tanya Tucker dated country star Glenn Campbell from 1980-1981. They recorded a few songs together, most notably being a cover of Bobby Darin's "Dream Lover".
3. Tanya has three children: Grayson, Presley, and Layla.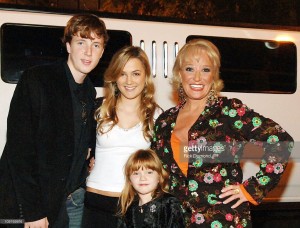 4. In 1991, Tanya Tucker was voted by the Country Music Association for "Female Vocalist of the Year". But, had just given birth to her second child, Tanya missed the event.
5. Tucker is one of the few female artists that belong to the "Outlaw Country" genre. Other artists in this genre include Willie Nelson and Waylon Jennings.