Are you a super fan of Country Music singer Hunter Hayes? Come put your knowledge to the test and see if you knew these 12 surprising facts about this country music star!
Here are 12 interesting facts about country singer Hunter Hayes.
Fact 1: Hunter Hayes collects watches
Hunter told seventeen, "I just really like watches. It's the geek gear side of me. It's the most fashionable I get. " Hey, nothing wrong with a geek in my eyes. Some of us like to wear our hearts on our sleeves while Hunter likes to wear his intelligence on his wrist.
Fact 2: Hunter Hayes Loves Accordions
So we already know that he loves his watches but it turns out, he loves his accordions too. Hunter even collects accordions. The collection started when he received his first toy accordion from his grandmother when he was just two years old. His father would then replace an accordion if Hunter's ever broke. To this day Hunter has collected a total of 30 accordions.  Watch Grammy nominated artist Hunter Hayes play the accordion one one of his first TV appearances (at age of 7) on MAURY back in 1998.
Fact 3: Hunter is obsessed with vinyl and Loves to Catalog Records.
He doesn't just collect vinyl or listen to it but instead, he obsessively catalogs it. Maybe if you hang out in your local record shop you may just be lucky enough to run into Hunter on his search for more records.  As we know, Hunter is an avid record cataloguer so of course one of his favorite things to do in his free time is pour a glass of wine and spin and catalog more records. We love a man who likes to sit and enjoy a glass of wine with his music every now and then.
Fact 4:  Hunter is a Dog Lover
Hunter loves dogs.  He lost his dog "Cole" to sickness and went on to adopt a rescue dog "Ella" (pictured below).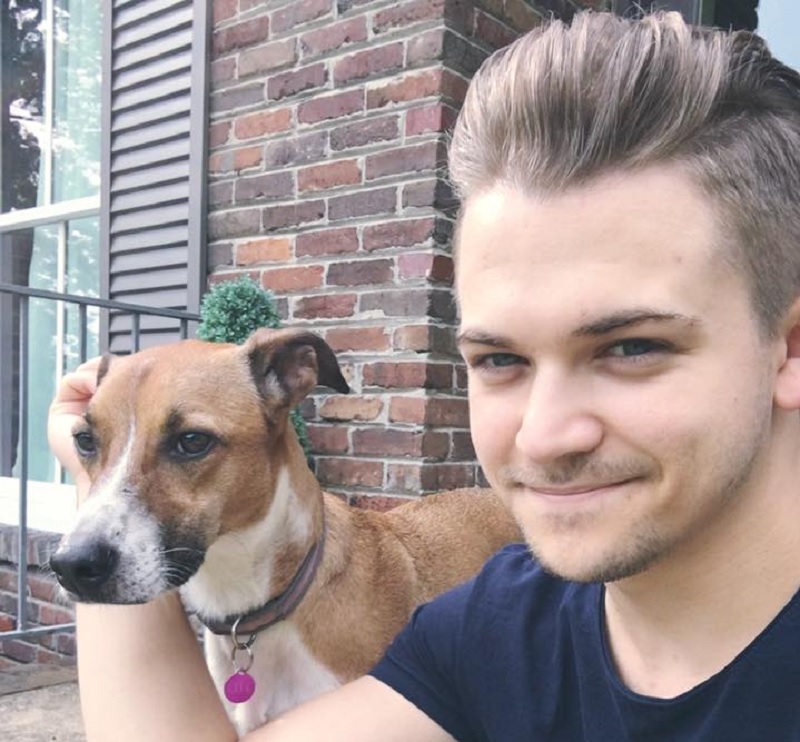 Fact 5: Hunter Hayes World Record
Hunter broke the Guinness World Record (originally held by the Flaming Lips) for most concerts played in multiple cities in a 24-hour period. It was all in an effort to promote his album Storyline and to raise awareness to end child hunger.
Fact 6:  Hunter feels really uncomfortable without his Guitar
When Hunter goes on tour, there are 30 crew members and an excessive amount of luggage where Hunter sometimes loses track of his guitar. Hunter tells seventeen, "I'm stuck in my room without a guitar. It's a miserable feeling. I literally have to have a guitar with me at all times."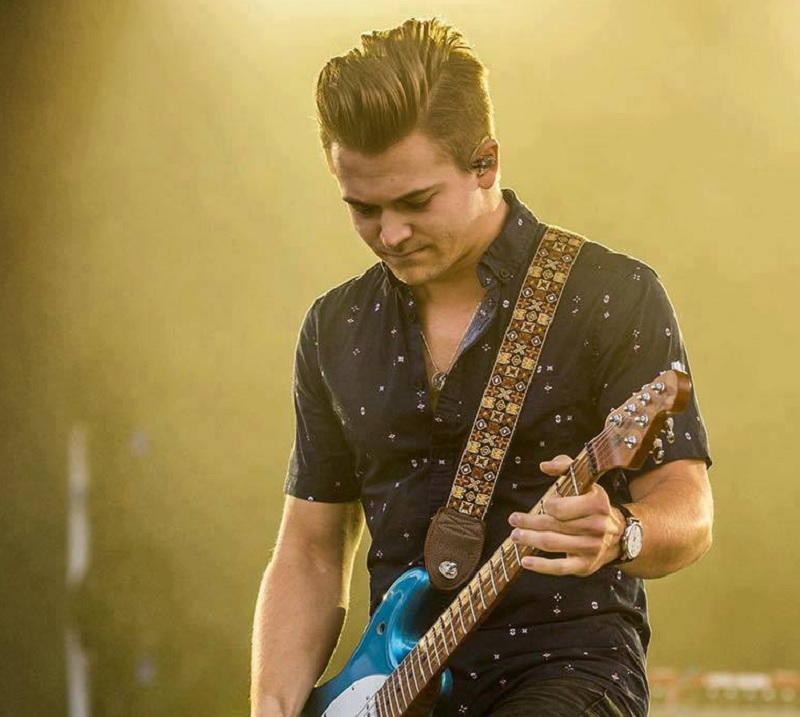 Fact 7: Hunter is obsessed with Coffee
Who can blame him? After you are past the age of 20, coffee becomes a tool for survival. I imagine there no exceptions when it comes to a 26-year-old, constantly touring, country pop-star. Coffee is especially important on tour where Hunter tells seventeen, "We've literally got every coffee machine."
Fact 8: He doesn't think he looks good in selfies, but that doesn't stop him.
Hunter is not a fan of the way he looks in selfies but he loves to take them anyway where he tells seventeen, "I love [selfies]," said Hunter. "I've learned that selfies are the most unflattering pictures of me. I make the stupidest faces. But whatever. I go with it!"
Fact 9: Hunter Hayes can Fly
Now, of course, we are talking about a plane. Hunter has been taking flying lessons and hopes that he can get his pilot's license someday soon!
Fact 10:  Hunter Hayes is now 30 years old.  He was born September 9, 1991 in Breaux Bridge, Louisiana and is the only child.
Fact 11:  Hunter has already released ten studio albums.
Fact 12: Hunter Hayes is Musically bilingual
Huner Hayes could sing in multiple languages! He grew up singing songs in both English and French and even recorded for part of a French musical album!
Enjoy watching the day in the life of Hunter Hayes below:
Make sure to share with other Hunter Hayes fans!