Morgan Wallen is in the rising crop of new country music artists, check out these 12 things you need to know about him!
1. Where was Morgan Wallen raised?
Morgan Wallen was born and raised in a tiny, two-stoplight town of Sneedville, Tennessee.
2. What singing competition television show was Wallen on?
Wallen competed on season 6 of The Voice, but was sadly eliminated from Adam Levine's team during the Playoffs round.
3. What instruments did Wallen play as a child?
Wallen took piano and violin lessons at the request of his father who was a preacher. He also played with Guitars in childhood.  Wallen started singing in church at the age of 3 years-old.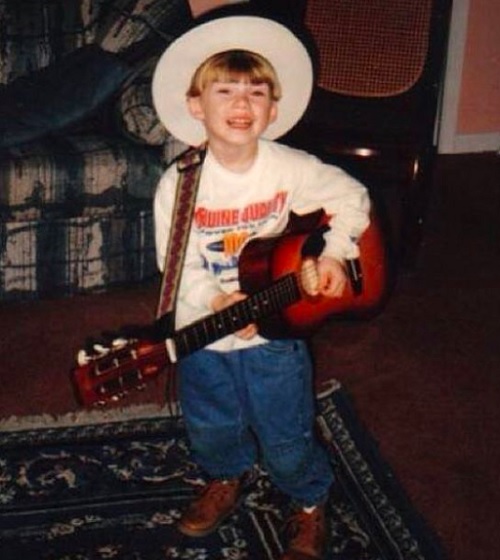 4. What famous country duo has Wallen already recorded a song with?
Wallen released "Up Down" which featured Florida Georgia Line which is on his debut album If I Know Me.
5. What sport did Morgan Wallen play in college?
Wallen played baseball in college, but chose to pursue music instead after a pitching accident.
6. What famous country music star is an alum of Wallen's High School?
Wallen attended Gibbs High School in Tennessee, the same high school as Kenny Chesney!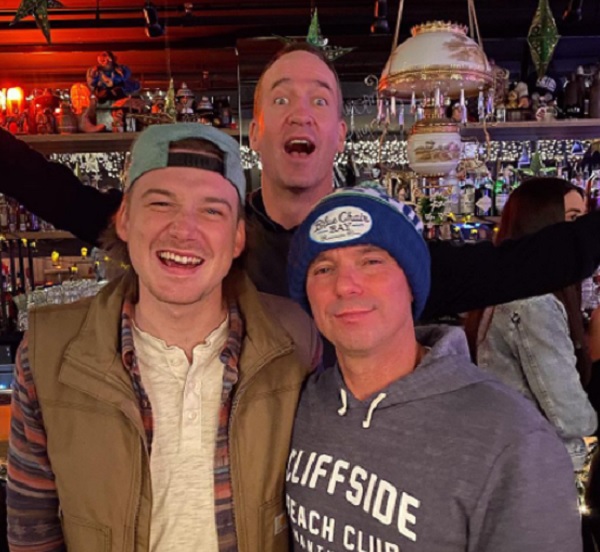 7. Which one of his songs does Morgan Wallen most identify with?
"To get the best idea of who I am, I would probably say listen to my first single, "The Way I Talk,"" Wallen says. "That's the song I wanted to get out there to let the world know who I am — to show who I am and what I grew up doing and what I'm proud of."
8. If he had to choose, what dinosaur would Morgan Wallen be?
A T.Rex! "Because that's the meanest one — the dominator!" Wallen says.
9. When was Morgan Wallen born?
Morgan Wallen was born on May 13, 1993.
10. When did Morgan Wallen release his first album?
Morgan Wallen's debut album If I Know Me was released on Friday, April 27.
11.  When was Morgan's son born?
Morgan Wallen and his ex-fiancee, Katie Smith, had a son, Indigo Wilder on July 10, 2020.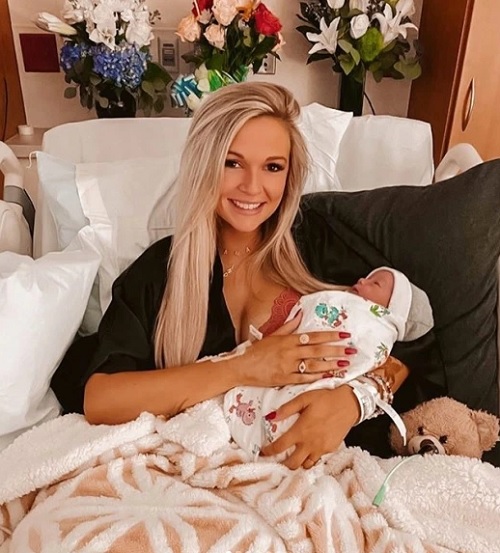 12.  Does Morgan Wallen have any siblings?
Yes.  Morgan has two sisters (Ashlyne and Mikaela).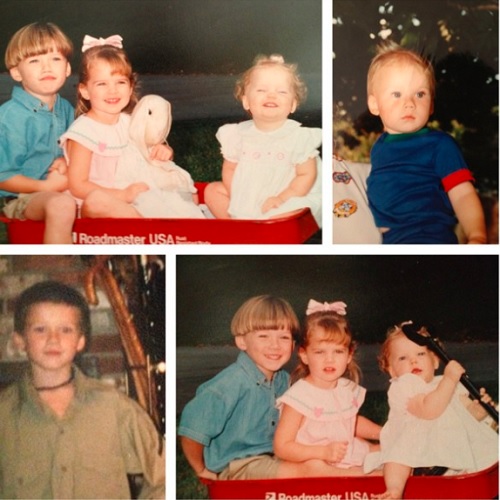 Share these tidbits with other fans of this rising star! Enjoy the official music video for "The Way I Talk" below.
Morgan Wallen The Way I Talk Music Video
"The Way I Talk" Lyrics 
It's got a touch of the town where I grew up
Something in it them California girls love
Some people like to make a little fun of
The way I talk
It gets slower after three or four cold beers
And gets louder when I'm cheerin' on the Volunteers
Folks know I'm country, when they hear
The way I talk
I sounds a little bit like my daddy
I don't cuss around my mama
Got some words you've never heard
'Less you come from down yonder
The man upstairs gets it
So I ain't tryna fix it
No I can't hide it
I don't fight it, I just roll with it
Oh, kinda slow like the Mississippi rolls
It's the only way I know
Man it ain't my fault
I just live the way I talk
Yeah it's, "Yessir, no ma'am, y'all come back, now"
Fighting words if you run my last name down
I ain't ashamed, matter of fact I'm damn proud
Of the way I talk, y'all
I sounds a little bit like my daddy
I don't cuss around my mama
Got some words you've never heard
'Less you come from down yonder
The man upstairs gets it
So I ain't tryna fix it
No I can't hide it
I don't fight it, I just roll with it
Oh, kinda slow like the Mississippi rolls
It's the only way I know
Man it ain't my fault
I just live the way I talk
Slow, like a Sunday morning service back home
And kinda sweet when I got a girl to love on
If you know me, you know
I sounds a little bit like my daddy
I don't cuss around my mama
Got some words you've never heard
'Less you come from down yonder
The man upstairs gets it
So I ain't tryna fix it
No I can't hide it
I don't fight it, I just roll with it
Oh, kinda slow like the Mississippi rolls
It's the only way I know
Man it ain't my fault
I just live the way I talk
The way I talk