Tim McGraw and Faith Hill could teach us a few things about making love last.
Tim McGraw and Faith Hill are one of country music's best loved couples. The pair celebrated their 19th wedding anniversary last October and will mark the big 2-0 this year. With so many high-profile splits lately, let's highlight a couple whose love is as solid as rock.
McGraw and Hill's story began at a simple Nashville radio station event, but their relationship didn't blossom until the blonde songstress acted as an opener on McGraw's 1996 tour. The attractive vocalists quickly fell madly in love with each other, prompting Tim to make the big move.
"We were in the dressing room, here, June 26, 1996," the crooner recalls in a Facebook video clip. "And it was raining and stuff and we'd been on tour for a while together, and I joked around with her about getting married. And so I said… I looked at her, grabbed her by the hand, and dropped forward [on my knees] onstage. She had already done her show. And I said, 'I'm really serious. I want you to marry me.'"
According to McGraw, Hill had a unique response. "She said, 'We're at a country music festival in a trailer house, and you're asking me to marry you? And I said, 'Yeah.' So I went onstage."
Luckily for him, Faith agreed to be his wife once he returned from performing. The talented entertainers married later that same year, in October.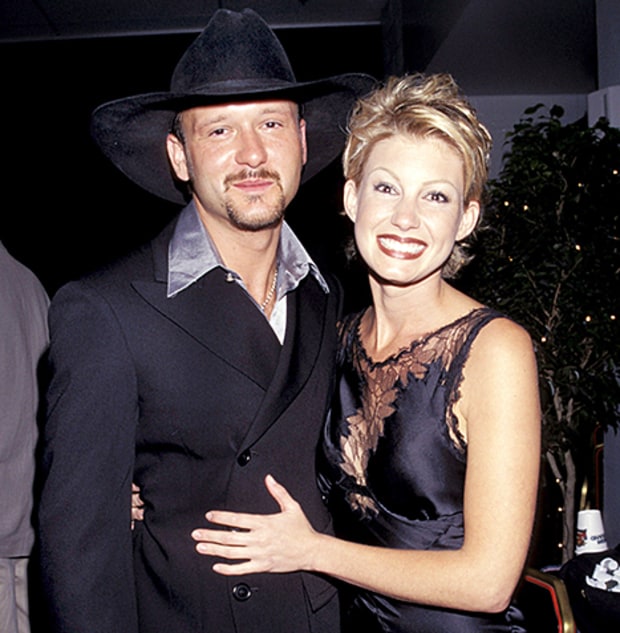 "Faith saved my life in a lot of ways — from myself more than anything," McGraw shared with People. "I can go down a dark road sometimes, when you're not feeling good about yourself, and she pulls me out. My wife makes me a better man."
"My husband and I have made the choice that our marriage is the most important thing to us," Hill candidly reveals. "We respect what we have and understand how we need to feed it."
The country music stars are known for their sexy duets: "It's Your Love," "Just to Hear You Say That You Love Me," and "Let's Make Love"— but their best collaborations are named Gracie Katherine (1997), Maggie Elizabeth (1998), and Audrey Caroline (2001). Eldest daughter Gracie's vocals can be heard on McGraw's "Here Tonight" track off of his latest album, Damn Country Music.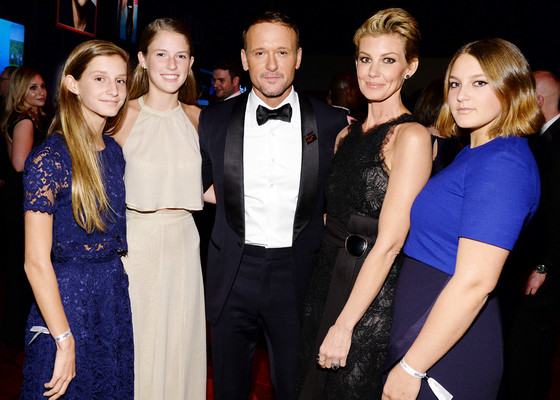 "We just think about how much we love our family, how much we love our life together, growing old together, once your kids grow up," McGraw explains to E! News "We feel pretty happy in the life that we've built together and the community we live in and the way we live our lives."
It's refreshing to see a celebrity marriage that remains functional and healthy within the confines of a difficult industry that is known for ripping couples apart. Kudos to them for sticking it out during the hard times and loving each other no matter what.