Country music legend Dolly Parton moved out of this spacious Nashville, Tennessee home years ago, but now the current owners have the historic property up for sale...
Ever wanted to live in a celebrity's house for just a day? How about forever? Now here's your chance, for a whopping $1.2 million you can purchase Dolly Parton's former home! Although the 4 bedroom, 3 bathroom house built in 1941 carries a hefty price tag, it also comes with a long history and 2.4 beautiful acres of land.
Twenty-one years ago, James and Oveta Pyburn bought the property from Dolly Parton and her husband Carl Dean. "When [the realtor] told me Dolly—I've always loved her because I love to sing too, and she's one of the people—you know, Loretta Lynn, Dolly Parton—I grew up with," Oveta told Country Living. All these years later, the couple are now ready for a new family to move into the house. Take a look at pictures of the gorgeous home below!
Outside
As you can see, the house features a set of red stairs leading up to the second floor accompanied by a cute outdoor table with chairs.
 Although the front yard is pretty standard, the backyard has plenty of room for hosting guests and even going for a short walk. In the summer time, the yard will always be the perfect temperature because the whole property is surrounded by trees.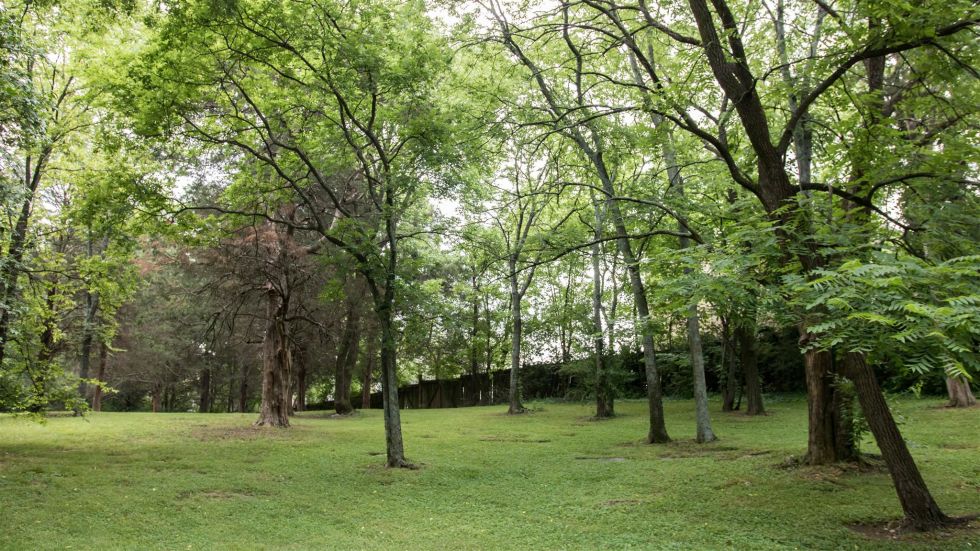 If you are looking for a home that boasts a historical past as well as an adorable curb-appeal, then this Tennessee estate is perfect. The exterior appears inviting and cozy, which makes it wonderful for welcoming friends and family over for the holidays.
Inside
First, let's start by peeking at this corner of the house. When Dolly Parton and her husband moved out, they left behind souvenirs. Under the stairwell, the Pyburns found an autographed Dolly Parton poster and decided to hang it up alongside a mirror the country music singer forgot. Luckily, the current homeowners are offering the items free with the purchase of the house.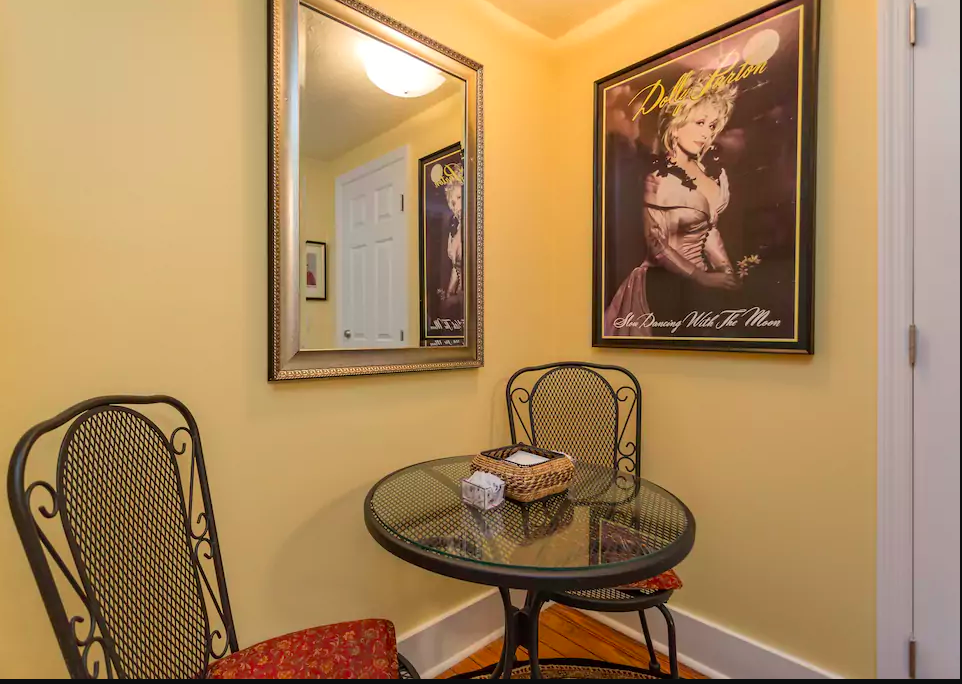 On the other hand, the kitchen could stand to be remodeled, but there is plenty of space to create your dream kitchen!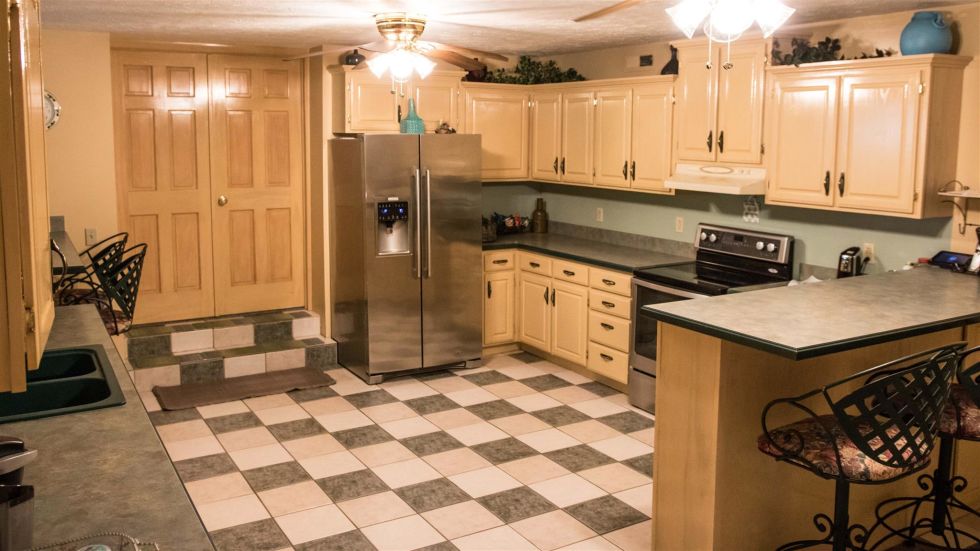 This historic home can be yours if the price is right! View the complete official listing
here.
Be sure to share this piece with other fans of the country music legend!