Country artist Brantley Gilbert gives Keith Urban a lot of credit for helping him overcome addiction once and for all. More here.
A few years ago Brantley Gilbert was in really rough shape— drugs and alcohol were severely damaging his body and a bout with pancreatitis sent the young artist to the hospital. After his hospital stay, the emerging country star went straight into rehab to address his battle with alcohol and painkiller addiction, which began in his pre-Nashville days.
Needless to say, rehab was no treat and Gilbert was ready to bolt from the program for good until country music phenom and former addict Keith Urban stepped in.
"I told him, I don't think I can do my job. I don't know if I can ever play a song at my shows without being (messed) up. Or writing, I was worried my songs wouldn't be the same, that I wouldn't be on everyone else's level," Gilbert recalled to The Tennessean during a recent interview.
According to Brantley, Urban calmed his fears and assured him that all aspects of his life improved once he fully committed to being sober.
"If it weren't for him, I don't know if I'd be sober or be in this business anymore. I'd probably be dead," Gilbert candidly admitted and is now celebrating five years drug and alcohol free.
Fast forward to 2017, 32-year-old Gilbert is now happily married to hometown sweetheart Amber Cochran and is about to drop his new album The Devil Don't Sleep on Friday, January 27th. He will also be embarking on his Devil Don't Sleep Tour on February 2nd in Reading, Pennsylvania.
"I'm more comfortable in my own skin, and before, I needed a drink to get there. Now, it's like, I am what I am, so let's have a damn good time," exclaimed the Georgia native.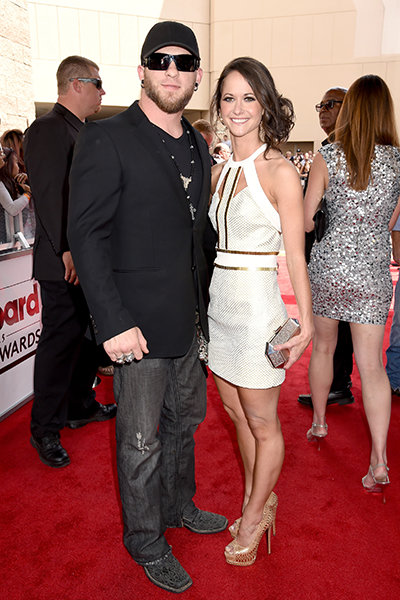 Congrats to Brantley on maintaining his sober status and kudos to Keith for helping guide a fellow artist battling personal demons.
Share this with other country music fans!