Country music fans have certainly responded to Jon Pardi's "Dirt On My Boots"--- it's been No.1 for three solid weeks!
California native country artist Jon Pardi's "Dirt On My Boots" has had an incredible three weeks at No. 1 on the Billboard Country Airplay chart and has peaked on the MediaBase country airplay chart this week. The smash hit song also earned RIAA Gold certification due to its sales and streaming topping 500,000.
On March 14th, Jon Pardi made his late night television debut performing, "Dirt On My Boots," on Late Night With Seth Meyers. Enjoy his milestone moment below!
"Dirt On My Boots," written by Rhett Akins, Jesse Frasure, and Ashley Gorley, follows Pardi's No. 1 Platinum-selling hit, "Head Over Boots." Both tunes are featured on the album, California Sunrise.
During his Good Morning America appearance last week, Pardi was also surprised with a plaque commemorating the track's gold status.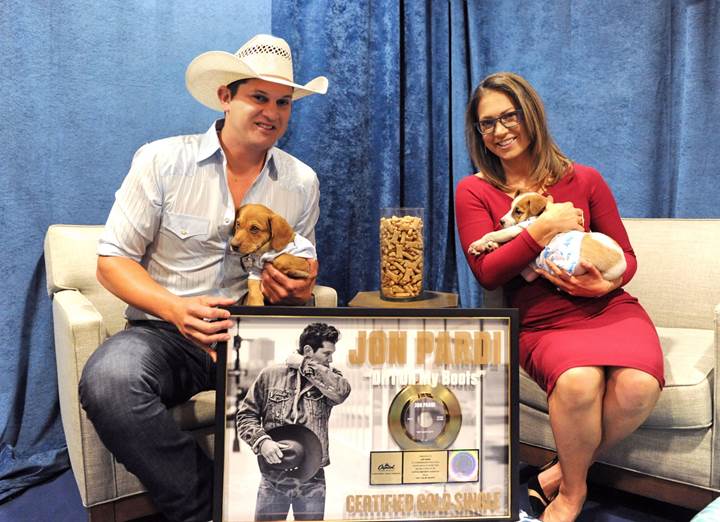 Congrats to Jon! Share this great news with other "Pardi Animals."