Garth Brooks met first wife Sandy Mahl back when he was known by his birth name, Troyal Garth Brooks. Their love story began when Brooks worked as a part-time bouncer at an Oklahoma bar—and she punched a hole in the bar wall. (Now that's an introduction.) 
Brooks married his Oklahoma State University–Stillwater college sweetheart on May 24, 1986. Interesting note, Sandy is also a songwriter and helped pen "I've Got a Good Thing Going" from Garth Brooks' first album and the 1993 hit "That Summer."
The former couple have three young adult daughters together—Taylor, August, and Allie. (August gave birth to first grandchild, Karalynn, in July 2013.) Brooks and Mahl parted ways in early 1999 and the divorce became final on December 17, 2001 after 15 years of marriage. Mahl was awarded a whopping $125 million in the divorce settlement.
In an insightful 2015 interview with The Buffalo News, Brooks brought up his ex-wife, "We didn't have cell phones then, so I wasn't much of a partner to her," Brooks confessed, referring to how his busy touring schedule impacted family relationships. "Three four days would go, we'd be playing at clubs, I wouldn't call her, and that's just not right."
Soon after the divorce, Brooks began dating singer-songwriter Trisha Yearwood. The country music stars got married on December 10, 2005, marking the second marriage for Brooks and the third for Yearwood. Businesswoman Sandy Mahl has never remarried and helped found Wild Heart Ranch in Oklahoma.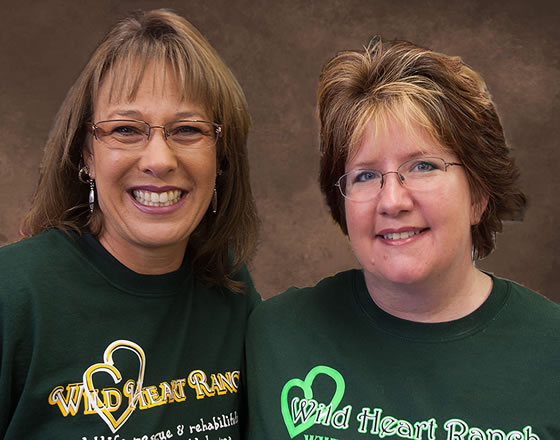 According to the wildlife rescue and rehabilitation Center's website:
"Sandy Brooks has been part of Wild Heart Ranch since shortly after she moved home from Nashville. A mother dog and her pups were dumped at Sandy's gate and taken to Wild Heart Ranch for help. Sandy later called to check on them and found out they went to a wildlife rescue. Sandy, passionate about wildlife rehabilitation, jumped on board to get licensed by the State and assist with the work of raising hundreds of infant wild animals. Several years later, Sandy assisted in founding and funding the non profit so it could expand and grow and be a full time, all species, all situation facility."
It's wonderful to see Sandy happy and working so hard on such a worthy cause. Best wishes to her!