According to co-host Carrie Underwood, the 2016 CMA Awards will steer clear of one subject matter completely.
Country stars Carrie Underwood and Brad Paisley are gearing up to host the 2016 CMA Awards on November 2nd. This year's ceremony is especially notable— it's the CMA Awards' 50th anniversary and just a few days later, the nation elects a brand new President of the United States.
Will Carrie and Brad be adding political commentary to their hosting duties? Oh heck no. Sure the hosts will banter and jest as usual, but Carrie has stated that politics isn't on the night's agenda.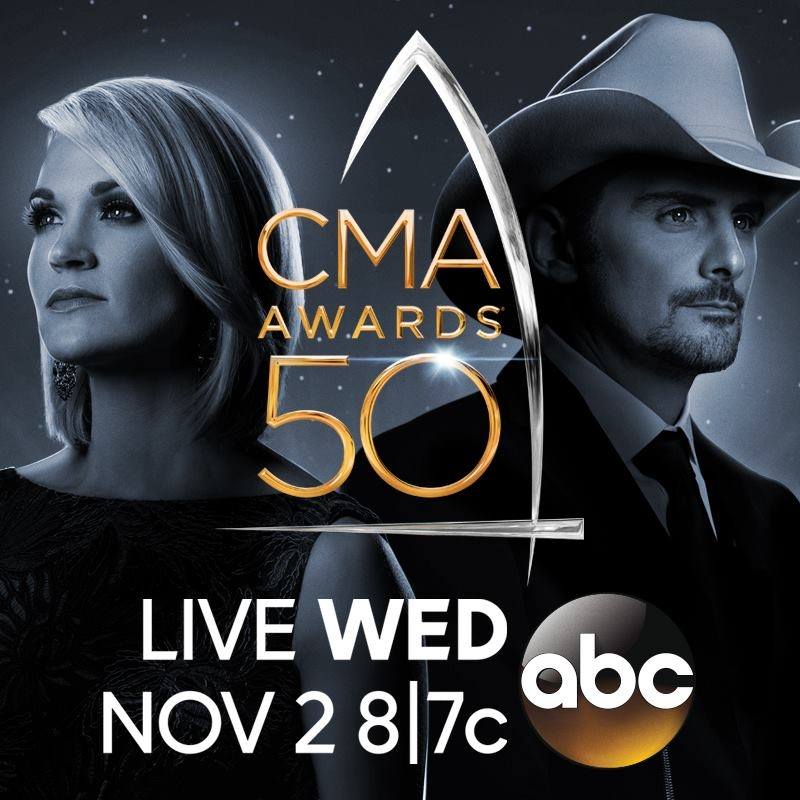 "I prefer to stay away from politics," the "Dirty Laundry" singer told the media during a press event. "This is country music, and we have 50 years to cover. So I feel like we'll have lots to talk about, but I think it will be more geared to just us and what we do and all these legends that we have and people that have incredible talent that we have in our genre."
Whew. Good to know that we can all take a welcome break from the looming election for a few glorious hours and focus on something we love— country music!
"We want it to feel like the 50th year. We want it to be big and be beautiful and be elegant," Carrie disclosed about the upcoming ceremony. "Brad says he's going to wear a tux. We'll see. We've been kind of already initially starting to talk about the tone we want to set for the awards, because it is, like I said, a special one."
Enjoy the official 2016 CMA Awards Preview below!
Share this welcome update with other country fans!